King Cash Wraps up 2022 BC Curling Tour in Maple Ridge
November 29, 2022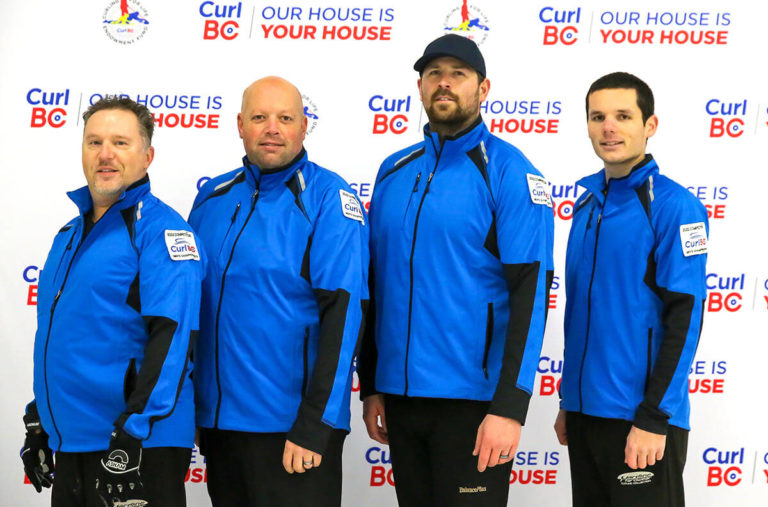 The King Cash Spiel, the last stop on the 2022 BC Curling Tour (and part of the World Curling Tour), starts this Friday, December 2nd, and continues through the weekend to Sunday, December 4th.
With an $11,400 purse—$4,000 for the first-place finishers alone—the event has lured some of the best curlers in BC, as well as teams from Japan and the United States.
In the men's competition, sixteen teams are set to do battle, including the 2022 BC men's champions, Team Pierce, former King Cash winners Team Sean Geall and Team Sebastien Robillard, and the winners of last week's Mile Zero Cashpiel in Dawson Creek, Team Morozumi from Japan.
On the women's side, nine teams will be taking the ice, including former King Cash champs Team Diane Gushulak and Team Taylor Reese-Hanson.
Preliminary draws will be in a round robin-pools format, followed by eight-team quarter-finals, four-team semi-finals, and a championship game.
Following this event, Curl BC will qualify teams for the Scotties and Men's championship based on their standings on the Canadian Team Ranking System (CTRS) or based on their BC Curling Tour results as of December 7th, 2022.
The remaining teams hoping to make it to the BC Scotties and BC Men's Championships will enter playdowns in the 2023 BC Scotties and 2023 BC Men's Open Qualifiers at the Delta Thistle Curling Club December 9th-11th, 2022.
Watch livestreaming of this event on Curl BC's YouTube channel at  https://www.youtube.com/user/CurlBC
Follow the line scores on www.curlingzone.com
Subscribe to our newsletter
Receive the latest news updates, tournaments, programs, services and discounts.