Kamloops welcomes the 2022 BC Stick Curling Championships
March 04, 2022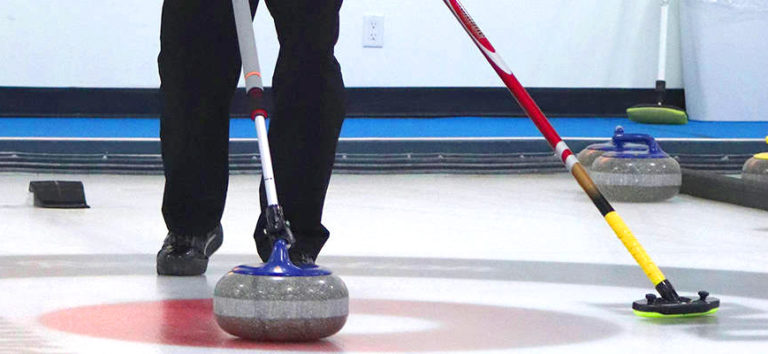 The McArthur Island Curling Club in Kamloops is ready to welcome the 2022 BC Open Stick Championship and the 2022 Women's Stick championship, with both beginning today, Friday March 4th.
The city of Kamloops—Canada's Tournament Capital—is no stranger to curling, having recently hosted the 2022 BC Men's and BC Scotties championships, as well as linin next year's 2023 national Scotties Tournament of hearts.
During both stick championships, Andrew McDiarmid will serve as head ice technician, and Ted Anderson will serve as chief umpire.
In the BC Open Stick Championship, eight teams will hit the ice for the seven draws over today and tomorrow. The playoffs and championships will take place on Sunday, March 6th.
The Open Stick Championship teams are:
Team Mould/Shalansky
Jamie Mould & Gary Shalansky
Club: Prince George
Team Sears/Heinrichs
Derrell Sears & Wayne Heinrichs
Club: Armstrong CC
Team name: Maurer/Paetsch
Brian Maurer & Ernie Paetsch
Club: Salmon Arm
Team Prokopetz/Wejr
Jack Prokopetz & Al Wejr
Club: Vernon
Team Desante/Davis
Mike DeSante & Don Davis
Club: Abbotsford
Team Childe/Turnbull
Brad Childe & Craig Turnbull
Club: Nanaimo
Team Schwartz
Ron Schwartz & Lorna Schwartz
Club: Parksville
Team name: Smith/Pieper
Tim Smith & Chris Pieper
Club: Armstrong
For the BC Women's Stick Championship, five teams will also compete seven draws over Friday and Saturday. As with the Open, playoffs and championships will happen on Sunday, March 6th.
The Women's Stick Championship Teams are:
Team Sears/Heinrich
Sheron Sears & Carol Heinrichs
Club: Armstrong
Team McLaughlin/Mouncey
Deb McLaughlin & Dianne Mouncey
Club: Armstrong
Team Campbell/Hughes
Margaret Campbell & Tammy Hughes
Club: Kelowna
Team Ender-Beans
Gerri Creyke & Carole Knopp
Club: Enderby
Team Burton/Saul-Fowler
Louise Burton & Kathy Saul-Fowler
Club: Armstrong
Subscribe to our newsletter
Receive the latest news updates, tournaments, programs, services and discounts.