Kamloops Crown of Curling to be a berth spiel coronation
October 26, 2022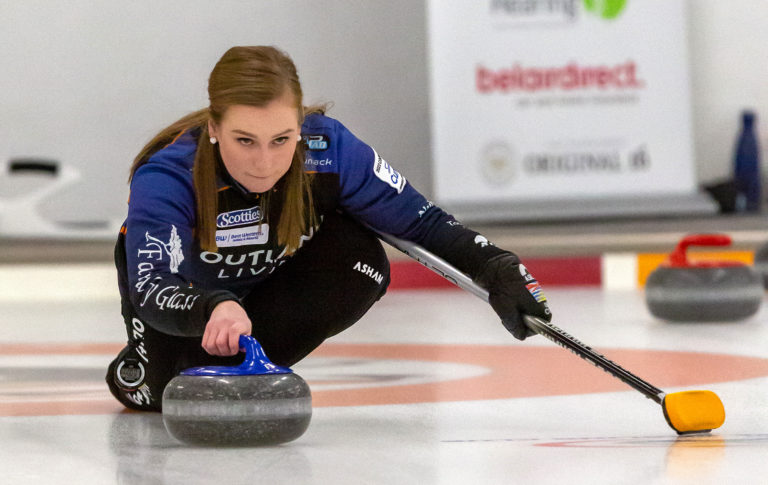 The Kamloops Crown of Curling, which runs from October 28th-30th, has a long and storied past as one of BC's premiere cashspiels. This year, however, it's offering a lot more than just cash.
As the first-ever berth spiel in BC, the Crown will see Its two winning teams—one women's and one men's—punch their tickets directly into the 2023 Scotties BC Womens and BC Men's championships, taking place in Chilliwack, BC from January 10th-15th, 2023.
Should the Crown be won by a team ineligible to play in the BC championship (e.g. an out-of-province team) the berth in question will revert to the open qualifying event, which will be held from December 9th to 11th at the Delta Thistle Curling Club.
The Crown of Curling, which has been held annually since 1974, will see 11 women's teams and 16 men's team compete for both glory and a purse of $15,000. Team will also earn valuable CTRS points that can lead to them qualifying directly for the provincial championships based on cumulative results in CTRS and BC CTRS events.
With Kamloops Chief Ice Technician, Mike Merklinger assigned as an Ice Technician at the Pan Continental Championships in Calgary this week and next, Curl BC Ice Technician Education Team members Dave Merklinger and Ken McArdle will be working with the ice tech team at the Kamloops Curling Club to provide the Crown championship ice conditions from start to finish.
Last year, the men's event was won by Team Soo-Hyuk Kim of Korea. Due to COVID-19 and a lack of entries, there hasn't been a women's champion since 2019, when the event was won by Team Corryn Brown. They'll be back again this year to defend their title.
Draw schedules and results for both the men's and women's events can be found at the following links:
Men's games – https://www.curlingzone.com/event.php?view=Main&eventid=7333
Women's games – https://www.curlingzone.com/event.php?eventid=7332&view=Main#1
All games of this event will also be broadcast live on the Curl BC YouTube Channel. Fans can watch their favourite teams all weekend long by giving the Curl BC YouTube Channel a follow and tuning in below:
https://www.youtube.com/playlist?list=PLG5VbERFsbRvb2jgf6j0OLMNR6tljawx6
Local fans are encouraged to stop by the Kamloops Curling Club to take in all the on-ice action live, as well as a beverage and one of the kitchen's tasty meals.
The Crown of Curling and all events on the 2022-23 BC Curling Tour Schedule are funded in part by, viaSport BC and the Province of British Columbia.
Subscribe to our newsletter
Receive the latest news updates, tournaments, programs, services and discounts.