Invictus Games bring Wheelchair Curling to BC
May 25, 2022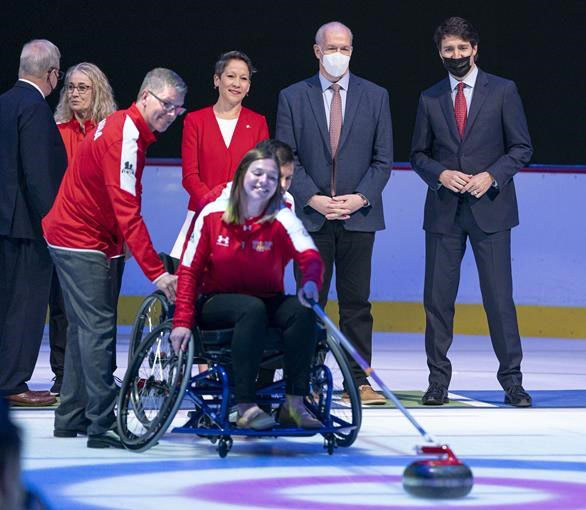 The Invictus Games—a multi sport event for wounded, injured, and sick military personnel, both active and retired—are on their way to BC in 2025. For the first time, they will include adaptive winter sports including wheelchair curling.
Yesterday, an announcement was made at Rogers Arena by Prime Minister Justin Trudeau and BC Premier John Horgan that the federal and BC governments would contribute $15 million each for the games, which will take place in Vancouver and Whistler.
The founder of the games, Prince Harry, Duke of Sussex, announced last month that the games had been awarded to BC, following a bid by the municipalities of Vancouver and Whistler, along with the Lil'wat, Musqueam, Squamish, and Tsleil-Waututh nations.
For the first time, the games will feature winter sports—along with wheelchair curling, Alpine skiing, Nordic skiing, and skeleton will join the core Invictus sports of indoor rowing, sitting volleyball, swimming, wheelchair rugby, and wheelchair basketball.
In all, over 500 athletes from more than 20 countries are expected to compete in the games, which will take place in February of 2025.
(Photo shows an Invictus competitor with B.C. Minister Minister of Tourism, Art, Culture, and Sport Melanie Mark, B.C. Premier John Horgan, Prime Minister Justin Trudeau along with others. Canadian Press/Rich Lam)
Subscribe to our newsletter
Receive the latest news updates, tournaments, programs, services and discounts.