Including girls in sport
March 20, 2020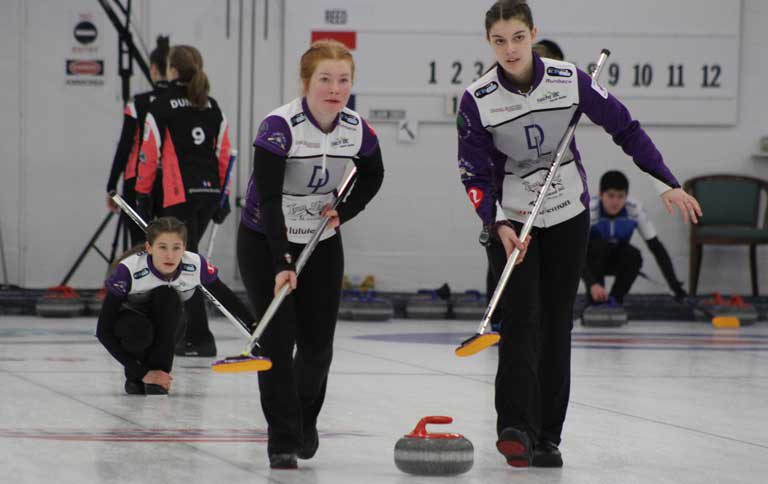 Two new free webinars will give coaches, club managers, teachers, and sport administrators the opportunity to make it easier for girls and women to stay in sport.
Did you know, by age 14, girls drop out of sport at two times the rate of boys? Creating a positive social environment that intentionally fosters a sense of belonging is integral to the retention of girls in sport and physical activity.
The webinars are brought to you by Canadian Women & Sport (formerly CAAWS), which is working with Curl BC to help our  members work to empower girls and women as active participants and leaders in curling.
Our Actively Engage Girls and Young Women webinars (1.5 hours each) is for coaches, club managers, teachers, and sport administrators.
Coaches will receive PD points
Great tips and strategies for off-season planning  (administrators, coaches league reps, etc)
Focusing on growth in this area is a smart way to grow club membership
Registration for our new webinars, going ahead on Mar. 25 and Mar. 31, are in the links below. (When you register times may show in EST).
March 31st, 11:00a.m-12:30pm PST
Discussion will focus on several key issues central to supporting girls and young women as athletes and leaders, including training environments, injury prevention, role models, and "on- and off-ramps". Practical recommendations will be provided for coaches, curling centre managers, teachers, and sport administrators.
The webinars are free thanks to Curl BC, viaSport and the LeadForward Grant.
Subscribe to our newsletter
Receive the latest news updates, tournaments, programs, services and discounts.