Hurry to take part in great workshops
January 13, 2020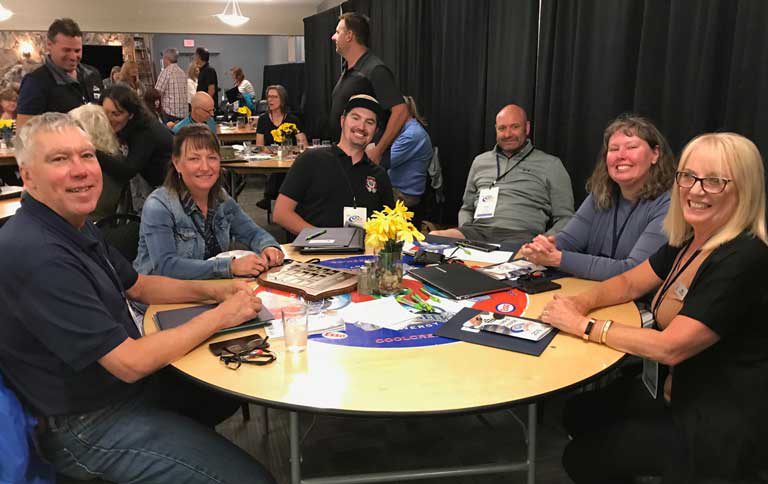 Curl BC is putting on two new Forward Foundations – Business of Curling – workshops for members.
And the deadline to register for the event in Kamloops is coming up!
Our Women & Leadership: Influencing Change workshop will go ahead on Sunday, Jan. 19, 2020, from 10:30 a.m. to 1:30 p.m. at Kamloops Curling Club. Hurry! Registration ends Jan. 16.
Whether influencing change in your organization, across the sport and physical activity system, or more broadly in society, this workshop will provide participants with theory and practical tools for success.
Identify elements of effective change movements
Review tips for being heard and improving your listening skills
Discuss approaches on how to influence others
The workshop is facilitated by the Canadian Association for the Advancement of Women and Sport and Physical Activity (CAAWS).
The second Workshop is on the topic of Culture & Engagement: The secret to attracting and retaining great people.
This workshop goes ahead at the Fortius Sport & Health building in Burnaby (3713 Kensington Ave, Burnaby). The workshop runs on Jan. 27 from 10:30 a.m. to 1:30 p.m.
By the end of the session our members will be able to:
Describe how your organizational culture affects your ability to achieve your mission
Identify behaviours that foster staff/volunteer engagement, support inclusion and get the best from people.
Define the culture you want to foster at your organization
Identify action steps to support your desired culture.
The workshops are funded thanks to a LeadForward grant from viaSport and the Government of British Columbia.The registration link for both events is: https://www.curlbc.ca/programs/business-of-curling/
Subscribe to our newsletter
Receive the latest news updates, tournaments, programs, services and discounts.