Heroes of 2020-21
May 14, 2021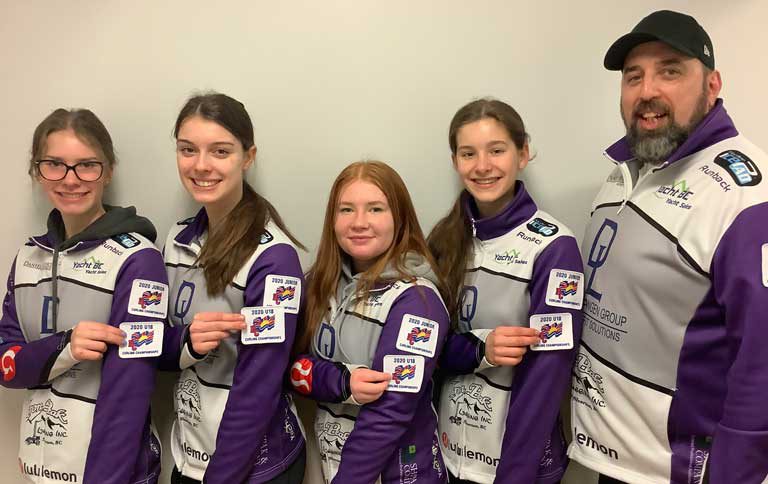 As a tribute to all our curling heroes, Curl BC wanted to recognize more great nominees in our contest run in partnership with BCLC and Curling Canada.
While these nominees were not finalists, their stories warmed our hearts. Thank you to them and to the people who took time to recognize them with a nomination!
Nominee- Pam Langham
Pam Langham from the Marpole Curling Club always prioritizes connecting with people. Despite not being able to open the club in the 2020-21 season, she has always been available to check in on people and answer questions. She is organized and sends regular updates on what is happening, especially during the pandemic. Thank you for being a hero in your community!
Nominee- Samantha Fisher
Samantha Fisher, from the Kamloops Curling Club, who also played lead for Team Brown and spent time in the Calgary bubble, has been an important hero in her community. Fisher is a Registered Respiratory Therapist at the Royal Inland Hospital. She is a front-line worker in the ICU and in the emergency room. This is an important job and has only increased in intensity as the pandemic continues. Thank you for being a hero in your community!
Nominee- Chris Summers
Chris Summers (pictured with Team Taylor in 2019), from Royal City Curling Club, put countless hours into creating and maintaining a youth curling program during the pandemic. He volunteered as a coach for his club and for a competitive girls' team – Team Taylor. When Royal City shut its doors, he worked with Delta Thistle Curling Club to rehome the junior program. He spent nearly every weekend during the season volunteering with the clubs. His dedication and energy created a positive atmosphere for all youth curlers he worked with. Thank you for being a hero in your community!
Nominee- Earlene Graham
Earlene Graham, from the Port Moody Curling Club and Coquitlam Curling Association, dedicated many hours to both her club and her association, playing key roles at both. A former president of the curling club in Coquitlam, Graham is now on the Board of Directors of Port Moody Curling Club, making sure that the club is a welcoming place for all. She has also been involved in the COVID-19 subcommittee. Thank you for being a hero in your community!
Subscribe to our newsletter
Receive the latest news updates, tournaments, programs, services and discounts.