Golden Curling Club Celebrates 130th Anniversary
October 30, 2023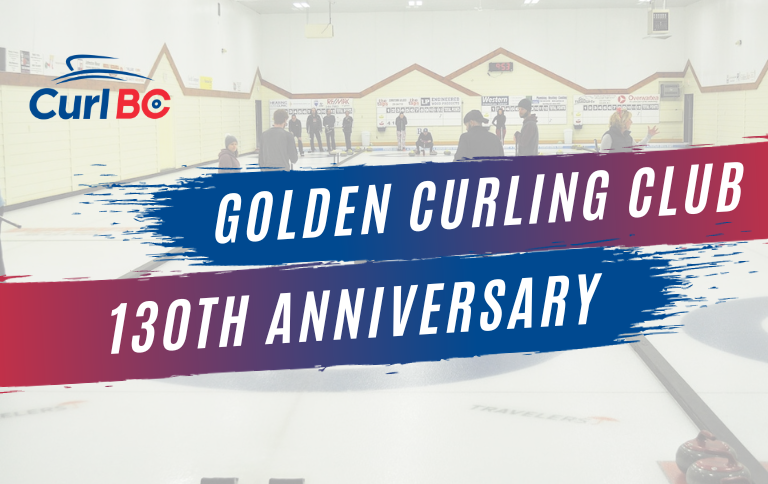 Established in 1892, the Golden Curling Club boasts a rich history steeped in the tradition of this beloved winter sport. While informal play likely began even earlier, the official registration was formalized in 1893. This distinction makes the Golden Curling Club not only the oldest curling club in British Columbia but also the oldest club west of Winnipeg, a legacy that fills us with immense pride.
Throughout the years, our club has been graced by the presence of notable figures, and descendants of our early founders and players still call Golden home. Over the past 130 years, we've seen the construction of three separate rinks. The first, regrettably, succumbed to structural issues, while the second met its end under the weight of a heavy snowfall in 1972. Our current rink, a testament to resilience, was erected in 1978 and continues to serve our community faithfully, now entering its 45th year of operation.
In the heyday of our club, we proudly hosted between 80 to 90 teams. Like many other clubs, we've experienced a decline in membership over the years. Nevertheless, our dedicated members, driven by a profound love for the "Roaring Game", ensure that our legacy endures. Each and every member, both past and present, deserves our heartfelt gratitude for their unwavering dedication and contributions that have sustained our club's vitality within the community.
The Golden Curling Club's history is woven with cherished memories and captivating stories. As long as the passion for the sport persists, we shall continue to gather on the ice. The enduring success of our club is the result of the collective efforts of individuals and the community at large, who have worked tirelessly to see us thrive over the past 130 years.
The heart of winter activity for both young and old, our Club is an integral part of Golden's seasonal festivities. Amidst the numerous of winter events, we stand as a cherished fixture on the calendar of winter fun for the community. In recent years, the Royal Canadian Legion has graced our club's lounge, adding an invaluable dimension to both our club and the wider community.
This year, on November 5, 2023, we are poised to celebrate an extraordinary milestone – 130 years of curling excellence. From 11am to 4pm, our agenda will feature a day filled with curling, speeches from distinguished guests, a concession run by the Rotary Club of Golden, displays of memorabilia, and the warm camaraderie of our community and its neighboring areas. We extend a warm invitation to all to join us for this joyous occasion.
In closing, we extend our heartfelt thanks to all who have participated in the "Roaring Game" of curling, both throughout history and specifically over the past 130 years in Golden, British Columbia.
Submitted on behalf of the Golden Curling Club,
Gilles St. Yves
Vice President, Golden Curling Club
Subscribe to our newsletter
Receive the latest news updates, tournaments, programs, services and discounts.