Four BC teams headed to Canadian U18 Championships
April 29, 2022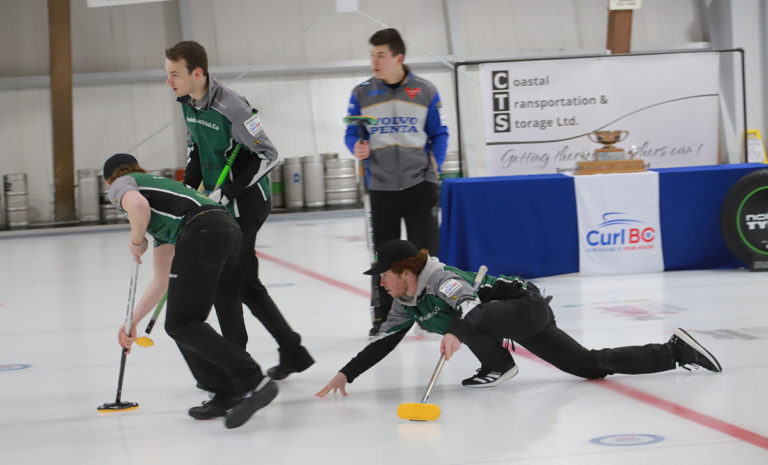 Four BC teams of youth curlers are on their way to Oakville, Ontario to compete in the Canadian U-18 Championship.
Representing our province as Team BC are the reigning provincial U18 champions, Team Gracelyn Richards on the girls' side, and Team Adam Fenton for the boys:
Team BC – Girls
Skip: Gracelyn Richards
Third: Keelie Duncan
Second: Grace McCusker
Lead: Carley Hardie
Coach: Adam Duncan
Team BC – Boys
Skip: Adam Fenton
Third: Alex Duncan-Wu
Second: Peter Sheridan
Lead: Wesley Wu
Coaches: Fuji Miki and Brad Fenton
Joining them in Oakville are the BC U-18 silver medal winners, Team Emily Bowles for the girls, and Team Chris Parkinson for the boys:
Girls Team BC-2
Skip: Emily Bowles
Third: Meredith Cole
Second: Keira McCoy
Lead: Chelsea Taylor
Coach: Chris Summers
Boys Team BC-2
Skip:  Chris Parkinson
Third: Jackson Nowak
Second: Christian Klein-Beekman
Lead: Graham Lee
Alternate: Connor Litton
Coach: Bob Lee
The on-ice action begins this Sunday, May 1st, and continues through Thursday, May 7th.
Good luck and good curling to all our BC teams!
Subscribe to our newsletter
Receive the latest news updates, tournaments, programs, services and discounts.