Exciting finish for tours in Kelowna and Victoria
November 08, 2019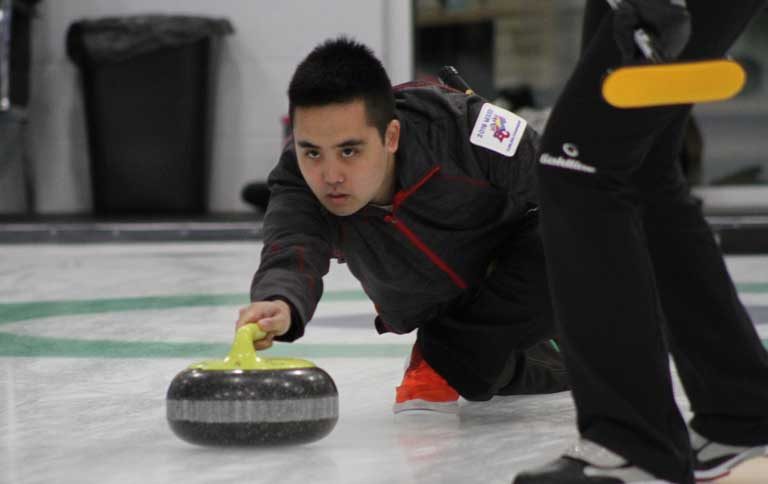 This weekend will mark the end of the 2019-20 BC Curling Tour season for many of BC's top curlers.
The women's tour closes at the end of the Sunset Ranch Golf Women's Cashspiel at Kelowna Curling Club on Monday, Nov. 11.
On offer are two berths to the Scotties BC Women's Curling Championship presented by Best Western.
Team Brown, from Kamloops, sit at the top of the tour standings with 58.5808 points. However, they were invited to the Pinty's Grand Slam of Curling Tour Challenge in Pictou, Nova Scotia, and will not be participating in the Kelowna event. Team Brown, with Corryn Brown, Erin Pincott, Dezaray Hawes and Ashley Klymchuk, look likely to secure the Canadian Team Ranking System (CTRS) berth for the BC Scotties. This is the berth that goes to the BC team that is able to secure the most points in this national ranking system.
Team Wark from Abbotsford sit in second place with 40.0627 points. However, the team of Sarah Wark, Kristen Pilote, Carley Sandwith and Jen Rusnell will be returning to the BC Scotties as defending champions, so will not be seeking a berth from the tour.
It means that Team Thompson in third place with 27.2217 points, and Team Richards, in fourth place with 23.2218 points, are in the hunt for the two BC Women's Curling Tour berths. Team Thompson features skip Karla Thompson, third Amanda Guido, second Jodie Brennan and lead Lanette Nordick. The Richards team from Prince George and Victoria features skip Brette Richards, third Blaine De Jager, second Steph Jackson-Baier and lead Rachelle Kallechy.
The women's event and the corresponding men's event, the Raymond James Kelowna Double Cash, will be livestreamed on the Curl BC YouTube Channel.
The other tour to close will be the BC Junior Curling Tour. The final event is the Esquimalt Optimists' Junior Cashspiel this weekend. (See the schedule here: https://www.esquimaltcurlingclub.ca/jrs_cash_bonspiel2019.php). Only one berth is available to each gender in the junior category.
The junior women's race is tight, with Team Richards (228.250) looking to catch up to leaders Team Daniels (235). Only 6.75 points separate them. Team Daniels, from Delta Thistle, features Sarah Daniels, Sarah Loken, Hannah Lindner and Jordan Henson. Team Richards, from Comox Valley, features Gracelyn Richards, Keelie Duncan, Bryn Woloshyn, Kate Eisner and Cailyn Collins.
Meanwhile in the junior men's race, Team Sato (360) remain in the top spot, with more than 125 points ahead of their closest rival, Team Colwell. Team Sato, from Royal City Curling Club, features Hayato Sato, third Matthew McCrady, second Joshua Miki and lead Jacob Umbach.
Team Colwell, from Vernon and Kamloops, took second place from Team Ballard at the Kamloops Junior Cashspiel last weekend after their win there. The team features Erik Colwell, third Mitchell Kopytko, second Ben Morin and lead Logan Miron.
The men are in action this weekend as well, but the final BC Men's Curling Tour standings will not be known until later because they will be able to compete in an additional event. Currently, Team Tardi from Langley are in the lead with 47.9494 points, followed by Team Geall from Abbotsford at 43.3446 points and Team Cotter at 37.0299 points.
Team Cotter, from Vernon, will return to the BC Men's Curling Championship as defending champions, so they will not be in the race for the two tour berths. Skip Jim Cotter is joined by Steve Laycock, Andrew Nerpin and Rick Sawatsky.
Team Tardi features two-time world junior gold medallists Tyler Tardi and Sterling Middleton, as well as Jordan Tardi, who won a world championship with the team in 2018 and Alex Horvath, who won a world championship with the team in 2019.
Sean Geall is a two-time BC men's champion and is joined by Jared Kolomaya, Sebastien Robillard and Nicholas Meister.
The men's events that have yet to be played are the Raymond James Kelowna Double Cash this weekend (Nov. 9-11) and the Ashley Home Store Curling Classic in Penticton from Nov. 22-25, 2019.
The 2020 Scotties BC Women's Curling Championship, presented by Best Western, along with the 2020 BC Men's Curling Championship, will take place at Western Financial Place in Cranbrook from January 28 to February 2. Visit http://www.westernfinancialplace.ca/events/view/bc-curling-championships-1 for ticket information.
Subscribe to our newsletter
Receive the latest news updates, tournaments, programs, services and discounts.