Education and Competitions Officiating Coordinators named for the 2022-23 season
June 09, 2022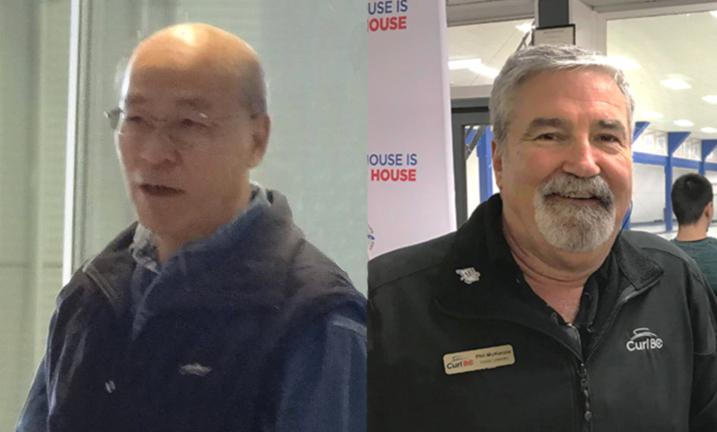 Curl BC is thrilled to announce that Henry Wong will taking on the newly created role of Education Officiating Coordinator, and Phil McKenzie has been named the Competition Officiating Coordinator effective June 15th, 2022.
Henry will collaborate with the staff to provide officiating training opportunities, and encourage officials to get professional development. Henry will work closely with the Curl BC Education and Youth Development manager to oversee the mentorship of officials along Curling Canada's level 1, 2 and 3 stages of the officiating pathways.
Phil will be using his vast knowledge and experience in officiating to collaborate with the Curl BC competitions manager to ensure the success of our championship events. He will also use his skills to help update the chief umpire manual, and to help with recruitment and development of event chief umpires. He will be vital in our mission to develop an experienced, professional, and skilled group of timers, observers, and officials
Curl BC would like to thank Patti Caldwell for the tremendous service she has provided to Curl BC in the role of Provincial Officiating Coordinator since 2015.
Subscribe to our newsletter
Receive the latest news updates, tournaments, programs, services and discounts.