de Jong Captures 2023 AMJ Campbell BC Mixed Championships in Penticton
March 05, 2023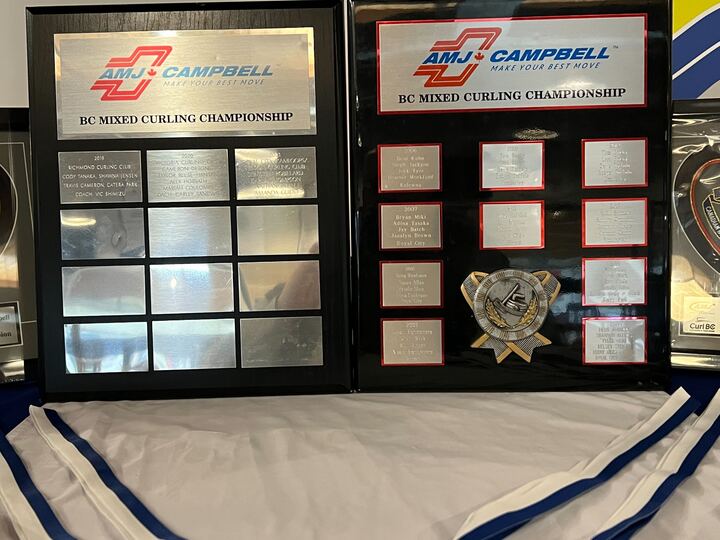 After four days of incredible competition, the 2023 AMJ Campbell BC Mixed Curling Championship has come to an end and another Team BC has been crowned.
The day started off with the semi-final – the last chance to earn a spot in the provincial final. This game featured Team de Jong (Victoria) and Team Craig (Victoria, Duncan). These teams had played each other twice in this event already, with Team de Jong taking both wins. This time around, Team de Jong not only won the game 5-3, but also earned their spot in the afternoon's gold medal game.
Team Robillard (Royal City, Abbotsford, Nelson), still sitting undefeated in the event, was waiting for Team de Jong. They needed to stay undefeated to reach the ultimate goal of this event. However, Team de Jong was fresh off their semi-final win with a bit of momentum. In the end, it was Team de Jong who would become Team BC. They will go on to represent the province at the 2023 Canadian Mixed Championship, with details to be announced.
Congratulations to all of the competitors.
Silver Medalists-Team Robillard
Royal City, Abbotsford, Nelson
Skip: Sebastien Robillard
Third: Sarah Wark
Second: Nathan Small
Lead: Amanda Brenna
Gold Medalists-Team de Jong
Victoria Curling Club
Skip: Cameron de Jong
Third: Taylor Reese-Hansen
Second: Erik Colwell
Lead: Megan McGillivray
Coach: Logan Miron
Subscribe to our newsletter
Receive the latest news updates, tournaments, programs, services and discounts.