Curling Tours announced
May 17, 2021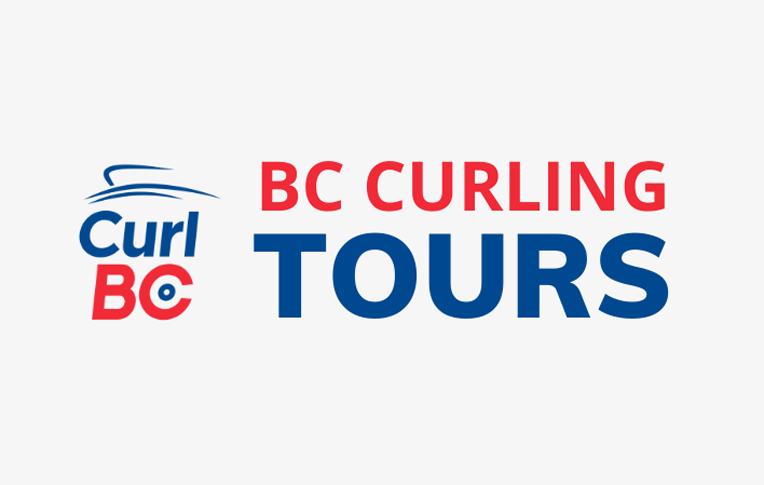 Curl BC is excited to announce the tentative dates for the 2021-22 BC Men's and Women's Curling Tours and BC Junior Curling Tour events.
These events have proven to both be a fantastic training ground for competitive teams to hone their skills against BC's best, and provide teams an opportunity to qualify directly for the BC championships.
Registration for the BC Curling Tours will open June 1, 2021. Event organizers will begin to take entries for tour events over the next few weeks.
Competitions Manager Will Sutton said: "Curl BC would like to thank all clubs who are planning to host an event and thank Tour Coordinator Daniel Wenzek for his work over the past few months."
BC Men's and Women's Curling Tour
Torchlight Brewing Classic (Trail) – Sept 23-26, 2021
Prestige Hotels and Resorts Classic (Vernon) – Sept 30 – Oct 3, 2021
Nufloors Classic (Penticton) *Men only* – Oct 14-17, 2021
Kamloops Crown of Curling – Oct 22-24, 2021
Kelowna Double Cash – Nov 5-7, 2021
Mile 0 Cashspiel (Dawson Creek) – Nov 25-28, 2021
King Cashspiel (Maple Ridge) – Dec 3-5, 2021
Driving Force Decks Classic – Dec 17-20, 2021
BC Junior Curling Tour
Kamloops Junior Cashspiel – Sept 10-12, 2021
Anita Cochrane Memorial Classic – Sept 17-19, 2021
Golden Ears Winter Club Junior Cash – Oct 9-11, 2021
Rick Cotter Memorial Classic – Oct 22-24, 2021
Optimist Junior Cashspiel – Nov 11-14, 2021
Additional events are in the planning stages for all four categories and will be announced  as they are confirmed.
More event information is listed on the BC Curling Tours website at https://www.bccurlingtours.com/.
Sutton added: "As excited as we are about seeing a return to competitive curling in the fall, there are still some remaining unknowns about what the return to curling may look like in the upcoming season. We expect some of the modified rules for four-person curling, like the one-sweeper rule and physical distancing markers on the ice to still be in effect for the start of the 2021-22 season."
Subscribe to our newsletter
Receive the latest news updates, tournaments, programs, services and discounts.