Curler Sonja Gaudet Inducted into the BC Sports Hall of Fame
July 16, 2021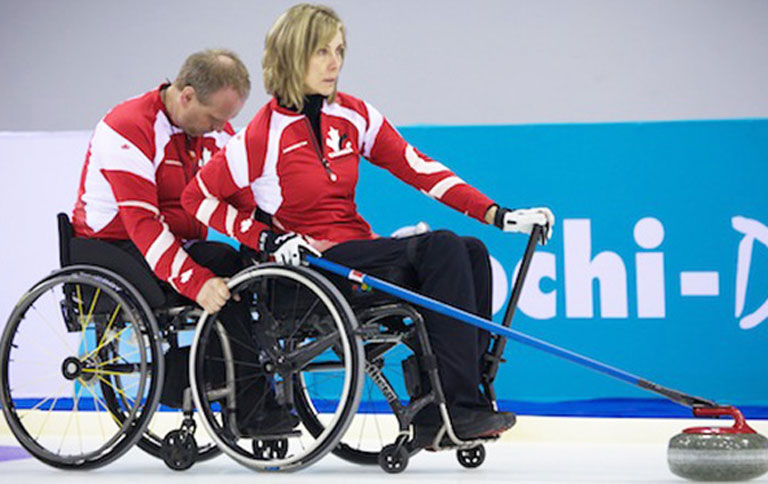 The world's most decorated wheelchair curler, Sonja Gaudet, was inducted into the BC Sports Hall of Fame last night. Although the three-time Paralympic gold medalist and world champion was originally called to the Hall in 2020, the ceremony had been delayed due to the COVID-19 pandemic.
Born in North Vancouver, Gaudet grew up as an enthusiastic multi-sport athlete. In 1988, she and her future husband, Dan, moved to Vernon, where she rode dressage.
In 1997, her life changed forever after a fall from her horse resulted in a spinal cord injury. Following extensive therapy in Vancouver, she returned to Vernon and rapidly returned to sports, playing wheelchair basketball, volleyball, and tennis.
Curiously, Curling was not one of the sports she initially tried. In fact, it wasn't until 2003—when the Vernon Curling Club asked Gaudet to consult on the wheelchair accessibility of their bathrooms—that she discovered she had an interest, as well as a great deal of talent.
In short order, she won a place on Team Canada, and went on to win a gold medal at the 2006 Torino Paralympics. More gold would come at at the 2010 and 2014 Paralympics, as well.
Now retired from curling, Gaudet serves as an accessibility specialist for the Thompson Okanagan Tourism Association, and works to bring access and inclusion to the area's many attractions.
In 2018, she was honoured by Canada Post with a postage stamp, as part of the Women in Winter Sports series.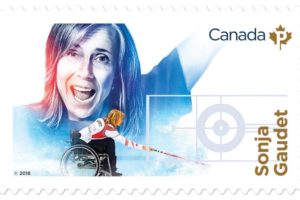 Gaudet is also a member of the Okanagan Sports Hall of Fame, the Canadian Curling Hall of Fame and Mission Hill Elementary School Hall of Fame.
Subscribe to our newsletter
Receive the latest news updates, tournaments, programs, services and discounts.