Curl BC's third 50/50 raffle winner nets record jackpot
January 17, 2023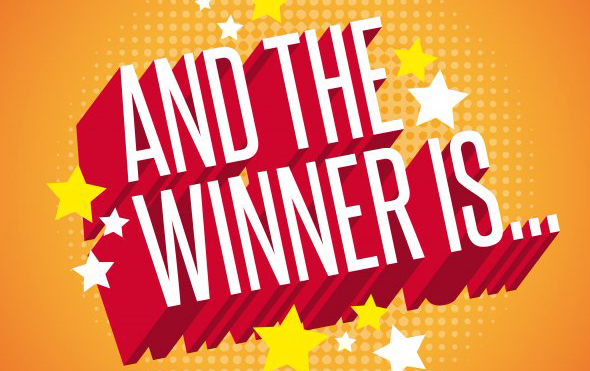 Curl BC's third 50/50 raffle, which ran from December 16th to January 15th, was an even bigger success than the last, with a record final jackpot of $31,050.
In all, 67 Curl BC Member Facilities (or 77.9% of our 86 clubs) benefitted from ticket sales, as well as the Optimist Junior Interclub Curling League and West Coast Blind Curling.
The winner of this third draw, with his share of the pot topping out at $15,525, was Adam Hauck of Vancouver. Coincidentally, his home ice is at the Marpole Curling Club—the same club as our last winner, Alan Rampton.
"Winning was a really great surprise," Hauck says. "I'm not a lottery guy, but I try to participate in 50/50 draws because you know that half of it is going to a good cause—in this case, one of the things I like most was that the club gets a portion of the proceeds."
As someone who grew up surrounded by curling, Hauck says that sense of being part of a community is what makes the game so special.
"It's the most 'join us' sport I've ever played. You meet so many different folks, everyone is encouraging and welcoming. You don't have to be great to play, and you can start at any age—literally anyone can play in some form. I grew up watching my Dad and his brother play—he still plays with a stick now—while the ladies from the early draw kept an eye on me in the lounge. I played a bit growing up, and I have memories of watching old Scotties and Briers on the only channel that my grandfather's TV got."
Happily, those memories motivated Hauck to revisit curling.
"Recently, we started an annual tradition of renting some ice and having a friends and family day at the club back home, and I'm a long-distance alternate on my brother's team in that same small club in small-town Ontario all these years later. I never played regularly in Vancouver, because I didn't know anyone locally who curled. So this year, I picked a random league from the Marpole website, sent an email, and haven't had a second of regret. Instead of having that much fun once a year, I now get to do it every week. I'm looking to get into doing some instruction and coaching in the future as well, mainly with new adults and youth. Because everyone should get to have as much fun as I am."
When asked if he has any special plans for the money, Hauck reveals that he's just finished full-time school on a career change journey, and that he'll invest in getting his web design and development business going.
"Maybe a graphic design or animation course for some additional skills,' he says, "or a new laptop for work. It's definitely going to reduce some pressure on booking a bunch of clients right away!"
He also mentions that getting out of the city for a few days' quiet might be on tap, and perhaps some new curling shoes ("the thought of getting a pair of Air Jordans converted to curling shoes is tempting," he adds).
A great ambassador for the sport, Hauck has some sage advice for prospective curlers.
"If anyone is on the fence about trying curling," he says, "they should do it. You'll meet a bunch of great people, and you'll fall in love with a great sport.
For regular players, Hauck recommends supporting the local club and the game itself.
"Continue participating, enjoying the sport, giving your time if you're able, and encouraging new people to join."
Curl BC's fourth 50/50 raffle is now up and running, with tickets available at https://www.rafflebox.ca/raffle/curl-bc-4. Don't miss out, get your tickets today!
Subscribe to our newsletter
Receive the latest news updates, tournaments, programs, services and discounts.