Curl BC U21 Championships head to Duncan for 2023
August 25, 2022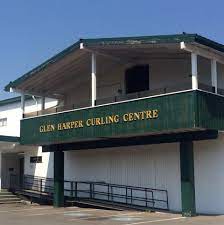 We are thrilled to announce that Curl BC Championship events will return to the Glen Harper Curling Club — which has been the home of curling in the Cowichan Valley since 1965 — when the City of Duncan hosts the 2023 BC U21 Championships from January 24th-29th, 2023
The Glen Harper Curling Centre has many years of experience hosting Curl BC championship events. The club displayed their tremendous hosting skills when they welcomed competitors from across the province for the BC Mixed Championships in 2014, BC's top women curlers for the 2017 BC Scotties Championship, Presented by Best Western, and co-hosted the 2019 Connect Hearing BC Masters Championships.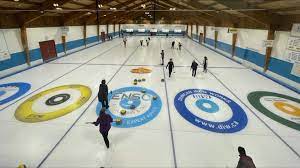 "The U21 Championships is a major accomplishment and goal for our next generation of competitive teams," said Melissa Soligo, Curl BC's High-Performance Director "We see this event as a way to test the foundational skills and competitive IQ of youth who are learning, training and competing towards higher level performance stages. We're excited to provide championship ice conditions at this event through our Provincial Ice Technician, Mike Merklinger and also thrilled that we can provide athletes a professionally-produced playoff experience that will be filmed by our partners at Roll Focus Productions and streamed live on cbcsports.ca".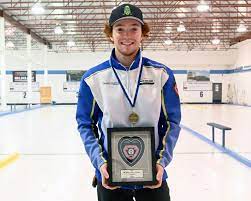 Teams entering this open entry BC championship can expect an experience that includes an opening ceremony, social events, banquet, officiated play, championship ice conditions, online scoring and live-streaming of TV-quality production of games. In addition, Curl BC provides recognition of competitors, the host community, and volunteers leading up to, during, and following each championship.
This year, the preliminary round will be held in a triple knockout format, leading to a playoff arrangement based upon the total number of entries. The length of the event will be dependent on the total number of entries, and will be communicated after the registration deadline of November 24th, 2022. Teams must plan to be available from Tuesday-Sunday when registering for this event, that will include a consolation round for those teams who do not advance to the playoffs.
The 2022 BC U21 Championships were also staged on Vancouver Island with 10 women's teams and 6 men's team competing. The championship titles were won by Royal City Curling Club's Team Deane (Connor Deane, Joshua Miki, Mack Ellis, Brenin Moore) and Kamloops Curling Club's Team Hafeli (Holly Hafeli, Jorja Kopytko, Hannah O'Neil, Natalie Hafeli, Eryn Czirfusz).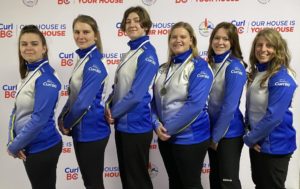 The winner of the Curl BC U21 championships will qualify for the 2023 National U21 Championships as Team BC. The National Championships will be held in Rouyn-Noranda, Quebec from March 25th-April 2nd, 2023.
Subscribe to our newsletter
Receive the latest news updates, tournaments, programs, services and discounts.