Curl BC saddened by the loss of Al Swanson
March 10, 2023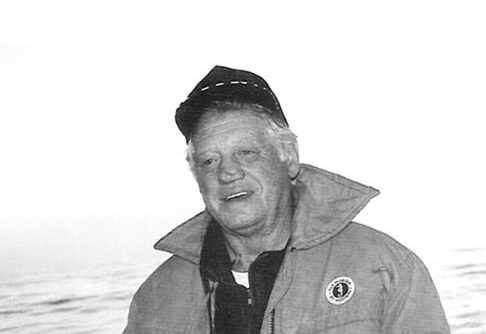 Curl BC was saddened to hear of the loss of Albert "Al" Swanson, a longtime curler, icemaker, and fixture at numerous Vancouver Island Curling clubs.
Born in High Prairie, AB on January 26, 1940, Al came to BC after graduating from high school, and worked as a "cat skinner"—the driver of a tracked heavy equipment—in Fort Nelson during the Alaska Highway construction. Following that his entrepreneurial spirit led him to operate a number of gas stations in northern BC before moving to Creston, where he settled down with his young family.
An avid competitive curler, Al became interested in icemaking during his time in Creston and soon excelled the at frosty art. Upon moving to Victoria in the early '80s, his skills were in demand all over the city, and he was invited to make ice in such far-flung place as Scotland, Arizona, and Mexico. As a testament to his abilities, he was invited to become Curl BC's head icemaker.
On Christmas Eve, 1986, Al married Charlene (Charlie) and found himself at the centre of an ever-growing extended family, as well as an integral part of the Vancouver Island curling community. He also became a papa and a grandpa, a role he relished.
A lover of the water, he was an avid fisherman, and also enjoyed birdwatching in his later years
Al is predeceased by his parents, Carl and Runa Swanson, and survived by his loving wife of 36 years, Charlene; children Christine and Paul Shepherd (Kate and Nick; Adrienne and John), and Richard and Maureen Swanson (Nick); step sons, David and Sheri Cleugh (Monica and Andrew, Gilbert and Ashley, Daelen and Tanya, Chelsea, Jayden and Olivia, Kayla and George, Anneka and Alex and nine great-grandchildren), and Steven and Joyce Cleugh (Charlene, Rachel, Opal, Damian) and siblings; Sylvia McKenzie, Lena and Wally Lenko, Ken and Barb Swanson, and Edwin and Pauline Swanson.
Subscribe to our newsletter
Receive the latest news updates, tournaments, programs, services and discounts.