Curl BC partners with BC Sports Hall of Fame in Kelowna
October 10, 2019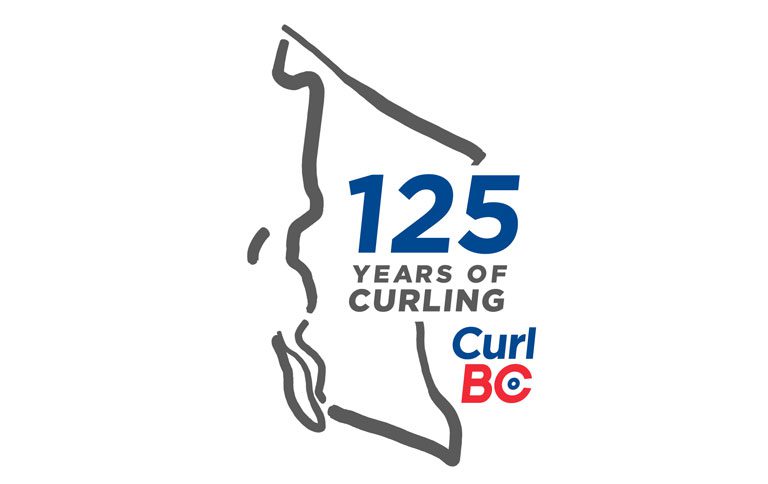 Curl BC is delighted to announce that it will be collaborating with the BC Sports Hall of Fame as part of the celebrations of curling's 125th anniversary in 2020.
The BC Sports Hall of Fame Annual Summit will be held Thursday, Sept. 17th through Saturday, Sept. 19th, 2020, in partnership with Curl BC, the Central Okanagan Sports Hall of Fame and others, including the Kelowna Curling Club, the largest curling centre in British Columbia. The SportsHall Spotlight on Curling will be a major theme throughout the Annual Summit, including a Friday night dinner that will among other things celebrate the 125th anniversary of the sport.
Curl BC CEO Scott Braley said: "The BC Sports Hall of Fame Annual Summit will be another fantastic opportunity to celebrate the 125th Anniversary of curling and showcase the rich sporting history of the sport in British Columbia. We expect to see a strong contingent of our members join us in celebrating on the occasion of this major milestone for curling."
Along with Best Practices in Storytelling Workshops for provincial sport leaders and the advocates of the more than 40 local, regional and sport-specific Halls of Fame, Museums and Galleries in B.C., the BC Sports Hall of Fame Annual Summit will include:
• Representatives from curling centres across the province
• A 125th anniversary celebration dinner headlined by an Olympic curler as a keynote speaker
• Curl BC Board of Governors meeting
• A major announcement by Curl BC about new ways that curling history will be showcased
• The BC Sports Hall of Fame Annual General Meeting
• The BC Sports Hall of Fame Defining Moments Luncheon (celebrating three key moments in BC sport history)
• The BC Sports Hall of Fame Council of Chairs Dinner and Eric Whitehead Inspired Service Awards
• A curling-themed fundraiser in support of the BC Sports Hall of Fame, the Central Okanagan Sports Hall of Fame and Curl BC.
"We are thrilled to have the opportunity to partner with Curl BC in marking the 125th anniversary of curling in 2020 and we look forward to celebrating the BC Sports Hall family in Kelowna, including our many Honoured Member athletes, coaches, builders, teams and pioneers from the Okanagan," said Nicholas Cartmell, Chief Executive of the BC Sports Hall of Fame.
The BC Sports Hall of Fame honours the accomplishments of 406 individual athletes and 63 teams as well as those who have otherwise contributed to the development of sport in the province at its facility at BC Place in Vancouver. The BC Sports Hall last year opened its Indigenous Sport Gallery, an award-winning showcase which houses 16 displays honouring the inspirational stories of Indigenous achievements and traditional indigenous games.
-30-
About Curl BC
Curl BC is the provincial sport governing body responsible for the development, promotion and organization of curling in British Columbia. Curl BC is also responsible for the championship system that declares provincial representation at national events. In cooperation with its members, Curl BC provides services to both competitive and recreational curlers, including a variety of adaptive groups. More information about Curl BC can be found at www.curlbc.ca
Subscribe to our newsletter
Receive the latest news updates, tournaments, programs, services and discounts.