Curl BC High Performance Program: Application Open
June 13, 2023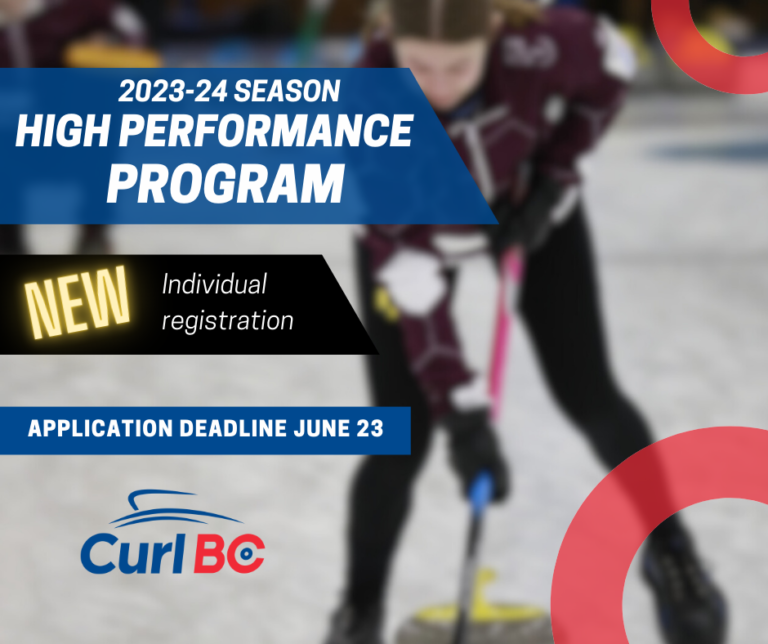 Curl BC is excited to welcome individuals to apply to the 2023-24 High Performance Program.
The program is committed to creating a foundation for dedicated and committed high performance Podium Pathway curlers and teams in their pursuit of excellence and podium performances. The program promotes best practices by providing access to world-class coaches and integrated support team services that will enhance athletes and teams' abilities to accomplish goals and achieve podium performances.
In collaboration with Curling Canada, viaSport and Canadian Sport Institute Pacific (who are all major players in Curl BC's HP and funding deliverables), Curl BC continues to raise the bar with its overall programming goals and initiatives that guide coaches and athletes along the pathway.
"we are excited to see focus of our resources on impacting the daily training environment of our NEXT GEN athletes and coaches this year and ensuring the appropriate emphasis is put on training for all stages of our podium pathway individual program athletes"
With 5 program pathways the Curl BC High Performance Program encourage all athletes who can demonstrate dedication and commitment to their upcoming off-season training, pre-competition and competition phases of their annual training plan to apply by the June 23rd deadline.
For more information on each program pathway before applying click here
Subscribe to our newsletter
Receive the latest news updates, tournaments, programs, services and discounts.