Curl BC and belairdirect celebrate 15 years together
February 10, 2022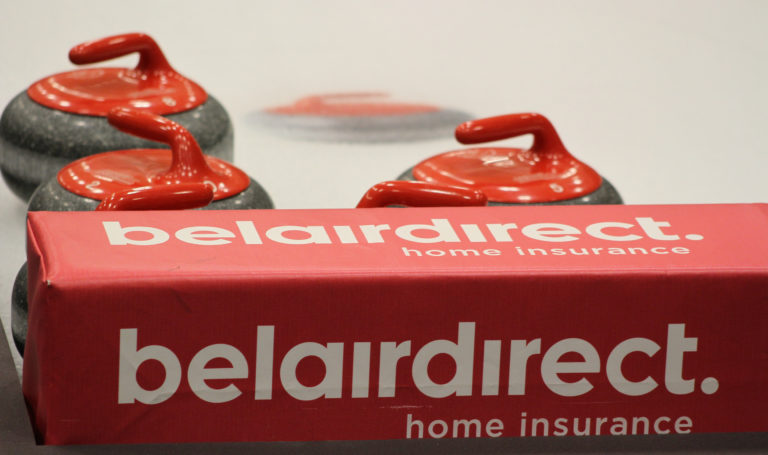 Fifteen years is a long time. Since 2007, we have seen two prime ministers and four U.S. presidents, the popularization of on-line meal delivery, ridesharing, and working from home, as well as the rise of private spaceflight.
Let's face it, there have been a lot of changes.
It really makes one realize the value of something long-term, especially when it's a sponsorship relationship like the one Curl BC shares with belairdirect insurance.
One of our longest sponsors, belairdirect has been with Curl BC since 2007.
"Our relationship with belairdirect is really special," says Curl BC CEO Scott Braley. "While our clubs benefit from their generous support of our programming, individual curlers are also rewarded through  exclusive group rates on home, condo, and tenant insurance" (the special coverage can be arranged by calling 1-833-294-2911 and mentioning membership in Curl BC).
belairdirect also runs ongoing exclusive, member-only group program contest promotions which Curl BC club members can participate in. The current contest, Win More $$$$'s with belairdirect, has two $1,000 cash prizes remaining to be won. Be sure to enter at belairdirect.com/winmore before February 28th, 2022 for your chance to win.
Over the years, Curl BC has had the good fortune to partner with a number of businesses. It's been advantageous for everyone involved, with funding and in-kind donations going to support curling in our province, and sponsors gaining name recognition and exposure with a valuable demographic.
"We're proud of our long-standing partnership with Curl BC," says Travis Melnychuk, belairdirect's Business Development Account Manager. "Curling is something that's close to so many Canadian hearts. It's more than just a sport – it's something that brings communities together. We look forward to providing Curl BC members with great rates on insurance."
It's been a great partnership for the past fifteen years. Here's to many more!
Subscribe to our newsletter
Receive the latest news updates, tournaments, programs, services and discounts.