Competition calendar update
November 19, 2020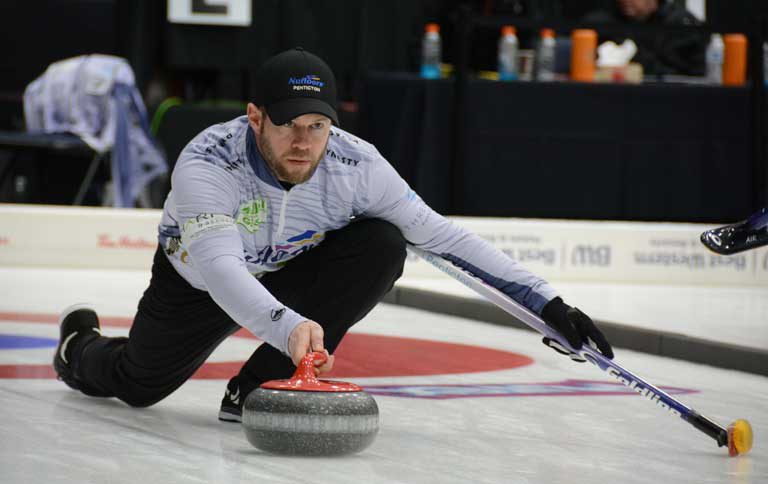 In response to the challenges of Covid-19, Curl BC has decided to make a number of changes to the competitions calendar.
Curl BC will be postponing our U15, U18, U21 and Wheelchair curling events until the spring of 2021 and pivoting to open championships in these categories.  The national championships in these categories have already been cancelled by Curling Canada.
Curl BC has also made the difficult decision to postpone our AMJ Campbell BC Mixed event, our Connect Hearing Masters event, our BC Club Championship, presented by Original 16, and our Connect Hearing Senior Curling Championships to the fall of 2021. These events will now be open provincials leading to the 2021 Curling Canada national championships in Fall 2021 in each of these categories.
In consultation with Curl BC's Stick Curling Committee, we are also announcing the cancellation the 2021 BC Open and Women's Stick Curling Championships. The national stick curling championship, which was due to take place in Regina, was cancelled earlier this week.
The BC Mixed Doubles, BC Men's and Scotties BC Women's Championship, presented by Best Western, will now be run as open provincial events, meaning that there will be no qualification through playdowns. The Men's and Women's event will run at the McArthur Island Sport and Event Centre facility in Kamloops from Jan. 26 to Jan. 31, 2021. The Mixed Doubles event is planned for Jan. 6-10 but this may shift if restrictions are still in place. An update on the date and location is planned for mid December.
If due to Covid-19 restrictions, the 2021 BC Mixed Doubles, Men's and Women's events are not able to run, Curl BC will send the 2020 BC Champions to the 2021 nationals.
Modified four person curling is in place for all events until further notice. The rules mean that all curlers must play while physically distant and only one sweeper is allowed at a time.
Curl BC Competitions Manager Will Sutton said: "It is clear that we have a long road ahead before we can go back to the way we ran competitions previously. The decisions that we reached this week are intended to help teams plan during this incredibly fluid time we are all living, training and competing through."
Curl BC CEO Scott Braley said: "Like many of you, Curl BC has been watching our Provincial Health Officer's advice and orders and working to ensure we are doing our part to limit the spread of Covid-19.
"We hoped it would not come to this, but the reality is there are now regional restrictions that will make it impossible for curlers to travel to some of our events. And we cannot reasonably rely on the restrictions being lifted in the coming weeks. Like all of you, we can't wait until we don't have to worry about this any more, but, for the time being, we really appreciate all the hard work our clubs and curlers are putting in to make this season as safe as possible."
A member of each competitive team, regardless of whether you are competing this year, is being asked to fill out a form at  2021 COVID-19 Competition Check-In to help guide how we format our open championships.
Anyone who has already registered for playdowns will automatically be registered for the open provincial event. If, when the dates for these events are secured, you find that you cannot attend, refunds will be issued – as long as you inform Curl BC before the new registration deadline.
Event formats will change but details will not be available until after each event's registration deadline. Please see Curl BC's Playdown Registration Page for more information.
If you are a competitor and you have any questions please feel free to reach out to Will Sutton at wsutton@curlbc.ca.
A link to our return to competitions appendix with further details about what safety protocols are in place at events can be found here: https://www.curlbc.ca/wp-content/uploads/2020/10/Return-to-Competition-Appendix-H.pdf
NOTE: The modified rules of four-person curling are in place at curling centres across BC, including during competitions. The modified rules have allowed Curl BC to be in Group A, the group of sports where there is no contact. This has given Curl BC the option to stage competitive events. Please see this poster to review the rules of modified play: https://www.curlbc.ca/wp-content/uploads/2020/11/Modified-four-person-curling-rules.pdf
Media queries can be directed to Rebecca Connop Price – rconnopprice@curlbc.ca.
-30-
About Curl BC
Curl BC is the provincial sport governing body responsible for the development, promotion and organization of curling in British Columbia. Curl BC is also responsible for the championship system that declares provincial representation at national events. In cooperation with its members, Curl BC provides services to both competitive and recreational curlers, including a variety of adaptive groups. More information about Curl BC can be found at www.curlbc.ca
Subscribe to our newsletter
Receive the latest news updates, tournaments, programs, services and discounts.