Chilliwack welcomes the 2021 Challenge Cup
November 05, 2021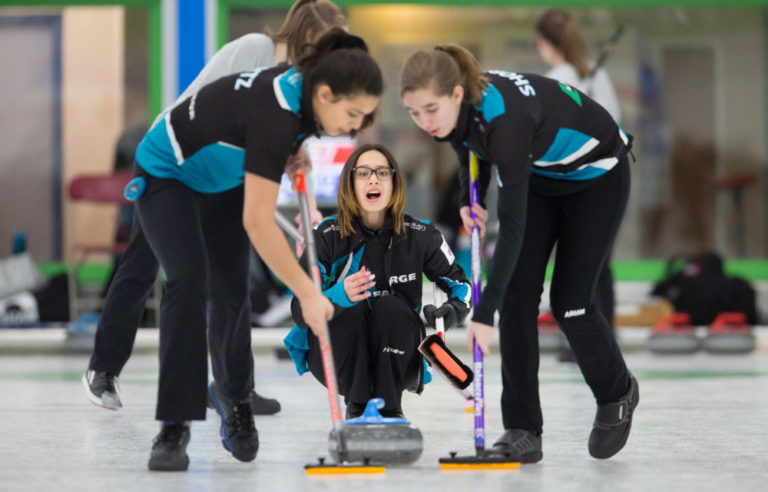 Get ready for some great youth curling this weekend, as the 2021  Challenge Cup rolls into the Chilliwack Curling Club from November 5th to 7th.
In all, six teams will play in a round robin, with the first games starting at 10:00am, Saturday November 6th.
The six teams competing will be:
Team Sampson McNeil  – Skip: Sampson McNeill, Third: Brent Buckham, Second: Mercer Falvai, Lead: Jaxon Bjornson, Coach: Len Stewart
Team Sidney Norrington – Skip: Sidney Norrington, Third: Megan Kostrzycki, Second: Ashley Fenton, Lead" Ara Yoo, Coach: Anne MacKillican
Team Dane Beaton – Skip: Dane Beaton, Third: Kaiden Beck, Second: Nolan Beck, Lead: Austin Tomlinson, Coach: Ty Tomlinson
Team Claire Ramsey (The Rolling Stones) – Skip: Claire Ramsey, Third: Hayden Kopp, Second: Kai Ramsey, Lead: Max Ramsey, Coach: Brian Lyall
Team Ava Arndt (VerKam 5) – Skip: Ava Arndt, Third: Bethany Evans, Second: Ivy Jensen, Lead: Alicia Evans, Coaches: Trevor Evans & David Arndt
Team Rhett St. John – Skip: Rhett St. John, Third: Owen Jaeger, Second: Spencer Rempel, Lead: Noah Wielgosz, Coach: Tyler Jaeger
More than a standard championship, the Challenge Cup includes unique camp activities such as strategy sessions and technical development, all within the framework of a mentor-protégé relationship. Coaches attending the sessions will also have a chance to benefit from mentorship and pd sessions.
The goal of the event is to prepare teams planning to enter the BC Winter Game Zone qualifers happening in all 8 BC Games zones in January of 2022.
Subscribe to our newsletter
Receive the latest news updates, tournaments, programs, services and discounts.