Championships update
September 10, 2020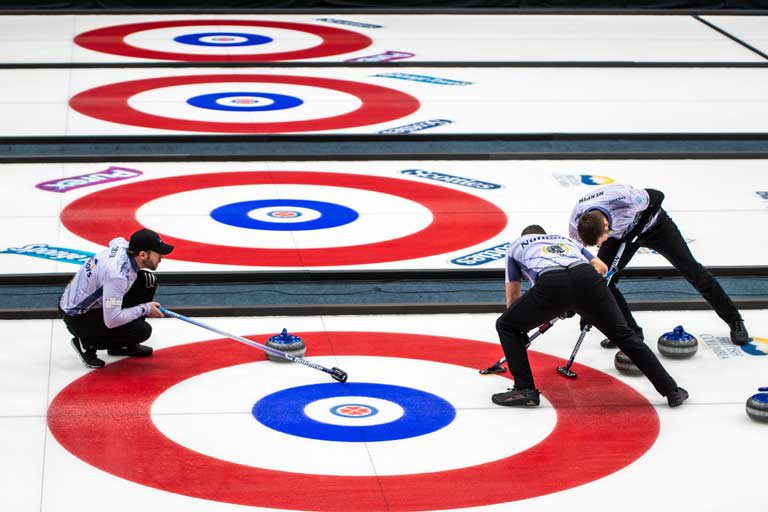 Curling Canada has announced more cancellations for the 2021 season because of the Covid-19 pandemic.
The Canadian U18 Championships in Timmins, Ont.; the New Holland Canadian Junior (U21) championships in Fort McMurray, Alta.; the Canadian Wheelchair Championship in Moose Jaw, Sask., the inaugural Canadian U15 RockFest, and the U SPORTS/Canadian Collegiate Athletic Association championships have been cancelled and will not be rescheduled for later in the season.
The national body has also cancelled the Continental Cup in Oakville, Ont., the event that pitted curlers from North America against the rest of the world.
While there are still procedures and processes to iron out, and despite the cancellations at the national level, Curl BC continues to plan to host 2021 provincial events in the U18, U21 and wheelchair categories.
The combined BC Men's and Women's Championship in Kamloops and our Mixed Doubles, Mixed, Stick, Senior, Club Challenge and Masters championships are also being planned.
However, there are still Covid-19 related factors that could lead to the cancellation of any or all of our provincial events. Curl BC will endeavour to keep athletes and fans updated as plans evolve.
Already in the cards is an adjustment of our berth allocation plans for four championships as follows:
For Junior Men's and Junior Women's events:  No BC Junior Curling Tour berths will be awarded for the 2020-21 season. Instead, all eight (8) berths in both categories will be awarded at the two open events scheduled for January.
For Men's and Women's events: If two or more BC Curling Tour (BCCT) events do not happen before Dec. 7, 2020, then the BCCT berths will move to the men's regional and women's open events.
We are asking that U21 and U18 teams fill out our survey to gauge interest in those categories.
Men's and women's teams from BC planning to register for the BC Men's and Women's Curling Tours are also being asked to fill out a survey/registration form.
A survey gauging interest in the other categories will be distributed at a later time.
No Western U SPORTS or Collegiate events will take place in BC. A decision has not yet been made on a BC U15 event.
Competitions Manager Will Sutton said: "We are working with our host clubs and our sport partners to ensure that our events can go ahead with athlete, coach, parent and volunteer safety at the forefront. However, there are still many unknowns, so we thank teams for their continuing patience as we make progress with the planning process."
The 2021 Canadian Mixed Championships, the 2021 Canadian Club Championships and the 2021 Canadian Senior Championships are still on tap for the fall of 2021.
No announcements have been made on the 2021 Canadian Master Curling Championships or the 2021 Canadian Stick Curling Championships – events that are not run by Curling Canada.
Subscribe to our newsletter
Receive the latest news updates, tournaments, programs, services and discounts.