Canada Winter Games Mixed Doubles Qualifier opens in Barriere this Friday
November 29, 2022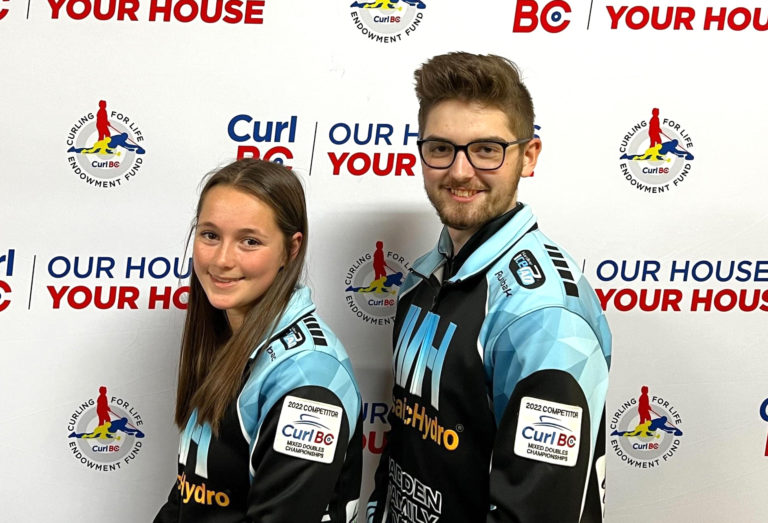 Barriere is set to see some thrilling youth curling this weekend, as eight U20 teams are set to converge on the central BC town for the 2023 Canada Winter Games Mixed Doubles Qualifier.
From December 2nd-4th , the teams will meet in a triple knockout preliminary round, followed by a four-team page playoff round. The eventual winner of the championship game will go on to represent British Columbia in the 2023 Canada winter Games in Prince Edward Island as Team BC. The Canada Winter Games brings together 3,600 athletes across 20 different sports, for the largest multi-sport event in the country.
The games, which will be held from February 18th to March 5th, 2023, will see curling events held at the Montague Curling Club. in Montague, PEI. The Mixed Doubles category of event is being held for the first time in Canada Winter Games history  is a welcomed addition to run alongside the U18 Boys and U18 Girls events already in place at the multi-sport games. This addition mimics the Olympic Games and is in alignment with the Long Term Curler Development Model and Podium Pathway for the sport of Curling.
The eight teams competing at the Mixed Doubles Qualifier in Barriere this weekend are:
Emily Bowles/Adam Fenton
Mahra Harris/Aden Chow
Gabby Brissette/Coburn Fadden
Jorja Kopytko/Bryan Yamada
Ella Casparis/Nolan Blaeser
Madi Penttila/Kaiden Beck
Kaelen Coles-Lyster/Thomas Reed
Bryelle Wong/Alex Duncan-Wu
Curl BC would like to give a major shout out to the organizing committee at the Barriere recreation society that includes Dale Moores, Rick Shervey, Paul Perreault, Bernice Randrup, Harry Eberts, Evelyn Pilatzke, Laurel Cleland, and Theresa Robinson Audrey Rilcoe and Jeannie Webber. We would also like to thank the volunteers from Clear Water and Kamloops along with everyone from Barrier who's volunteering in various roles leading up to and during the event like ice maintenance/timing/score updating/50-50 sales/etc.
Below are links to key information for the 2023 Canada Winter Games Mixed Doubles Qualifier
Good luck and good curling to everyone!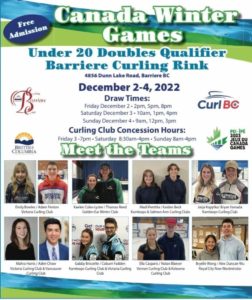 Subscribe to our newsletter
Receive the latest news updates, tournaments, programs, services and discounts.