Big names and big money bring the heat to Penticton's Nufloors Curling Classic
November 08, 2022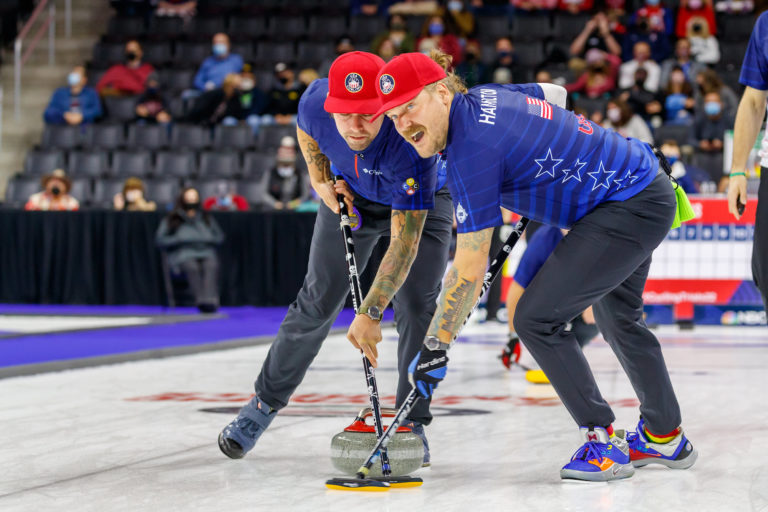 There was plenty of action at the Penticton Curling Club over the past week, as the Nufloors Curling Classic brought some of Canada's finest—as well as some great international players—to the Okanagan's best year-round climate and warm hospitality for a five-day battle royale between the sparkling lakes and rolling vineyards.
As BC's biggest and best-funded cashpiel, the event attracted thirty men's teams competing for a $100,000 purse with a $20,000 first-place prize. There were some big names out on the ice, too—like last year's winner Team Niklas Edin of Sweden, back to defend their crown; Team Brendan Boettcher; Team Kevin Koe; Team Mike McEwen; and Team Glenn Howard and heavyweight 2018 Olympic gold medalists Team Shuster.
With 18 teams left by the wayside in the preliminary round, the start of the playoffs saw a round of 12 primed for world-class shot making. In short order, the quarter-final matchups saw Team Edin shellack Team Karsten Sturmay 7-1, Team Matt Dunstone top Team Howard 6-5, Team John Shuster dispatch Team Koe 7-6, and BC's Team Gauthier take Team Daniel Casper of the U.S.A.  6-2.
The semi-finals saw BC's own Team Gauthier knocked out by Duluth, Minnesota's Team John Shuster 8-5, BC Resident Matt Dunstone and Team Dunstone of Manitoba continued to show  why they are the top team in Canada when they defeated reigning champs Team Edin (currently ranked number two in the world) 6-5, thank to a 3 ender in the fifth end
The final was a hard-fought battle which saw Team Shuster come out of the gate strong with a two-point first end, only to see Team Dunstone turn things around and take the lead by the end of the third. Undeterred, Team Shuster poured on the gas and racked up an additional five points over the remaining ends, defeating Dunstone 7-4 by the final end.
The event's purse was split eight ways, with Team Shuster's first-place finish earning the team $20,000; second-place Team Dunstone taking home $15,000; Teams Edin and Gauthier—tied for third—pocketing $9,000 each; and Teams Sturmay, Howard, Koe, and Casper tied for fourth with $5,000 each.
Subscribe to our newsletter
Receive the latest news updates, tournaments, programs, services and discounts.