BC Winter Games Zone Qualifier Host Sites Announced for the 2023 Season
August 25, 2022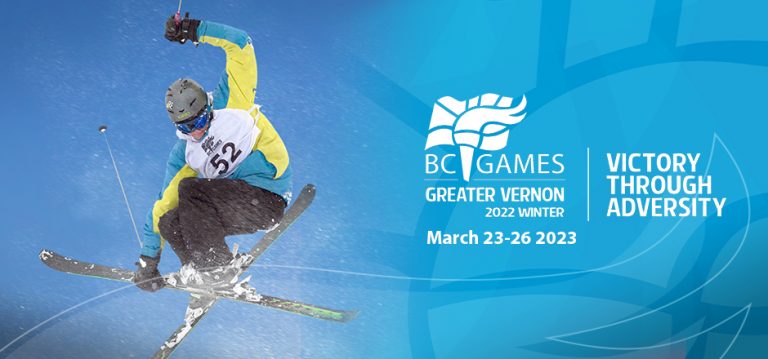 It's summer, and a great time for youth teams to begin forming teams for the zone qualifiers that will be taking place throughout BC on January 20th-22, 2023
Originally scheduled for February, 23-26, 2022, the 2022 Greater Vernon BC Winter Games—expected to attract up to 1,800 participants in 17 sport competitions—will now be held March 23 to 26, 2023 due to the impacts of COVID-19 last season. The curling portion of the multi-sport games will be contested at the Vernon Curling Club. Athletes under the age of 17 as of December 31st, 2022 will be eligible to participate. This youth category of event is targeted at Curl BC members who are currently training and developing at the foundational stages of the long-term curler development model, particularly at the Learn to Train and Train to Train stages.
Kim Dennis, Curl BC's Membership Services Manager says "We are excited that U17 athletes are able to attend the 2023 event after a year postponement. For some youth athletes the BC Winter Games Zones will be there first competitive experience leading to a championship event. This event allows athletes from 8 zones to be represented at the Games to compete against their peers. The BC Winter Games is a multi-sport event giving athletes a unique experience of competing at the same time as other winter sports with athletes from across the province. It is a fun event for youth regardless if their goal is to represent their zone or be standing on top of the podium as the 2023 champion"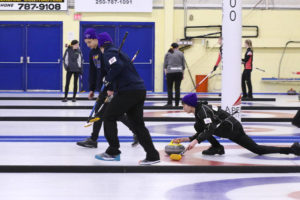 Below are the dates and locations of the BC Winter Games Zone Qualifiers:
Host Zone                                              Host Club                               Event Date
1-Kootenays-:                                         Golden Curling Club                January 20-22, 2022
2-Thompson Okanagan:                      Enderby Curling Club              January 20-22, 2022
3-Fraser Valley:                                      Royal City Curling Club          January 20-22, 2022
4-Fraser River:                                       Royal City Curling Club          January 20-22, 2022
5-Vancouver Coastal:                            Royal City Curling Club          January 20-22, 2022
6-Vancouver Island:                              Cowichan Rocks CC                January 20-22, 2022
7-North West:                                         TBD                                            January 20-22, 2022
8-Cariboo North East:                           TBD                                           January 20-22, 2022
One successful girl's and one successful boy's zone representatives will earn the opportunity to participate in the BC Winter Games in Vernon. Athletes can prepare by participating in local youth programs, rockslide rumble camps, youth bonspiels, and practicing with their team coaches. Coaches can prepare by taking any required NCCP Coaching Courses, attending Curl BC Coach Webinars, or joining Curl BC Coach development programs. There are numerous youth resources available for clubs to enhance their programs to support the next generation of recreational and competitive curlers.
Clubs in the North West and Cariboo North East Zones are encouraged to consider hosting the zone qualifers if there are eligible youth teams  in your clubs. please contact the Curl BC office if your club would like to host one of these events.
Registration will open on July 7th, 2022 for all 2023 Curl BC Competitive Categories.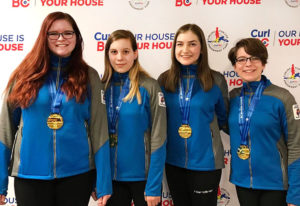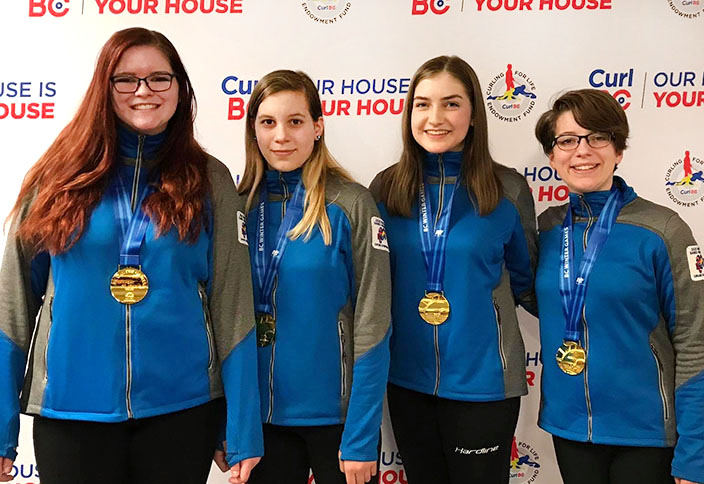 Subscribe to our newsletter
Receive the latest news updates, tournaments, programs, services and discounts.