BC Winter Games take centre stage in Vernon this week
March 21, 2023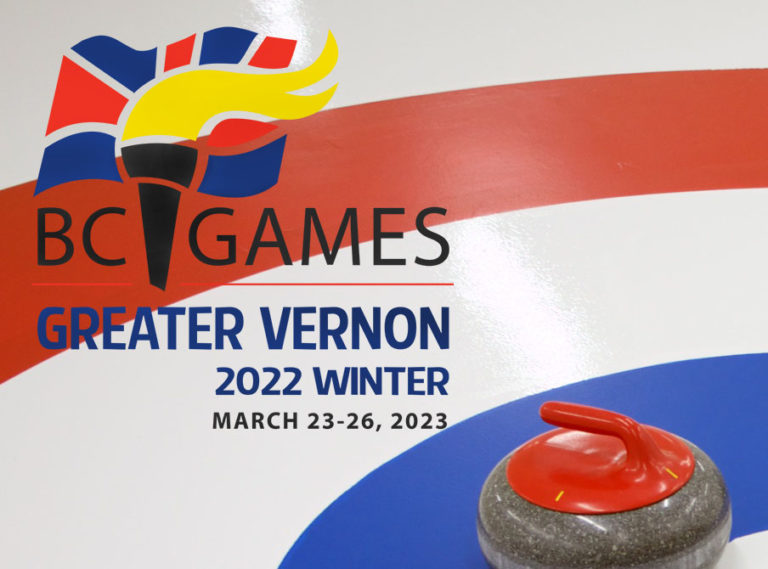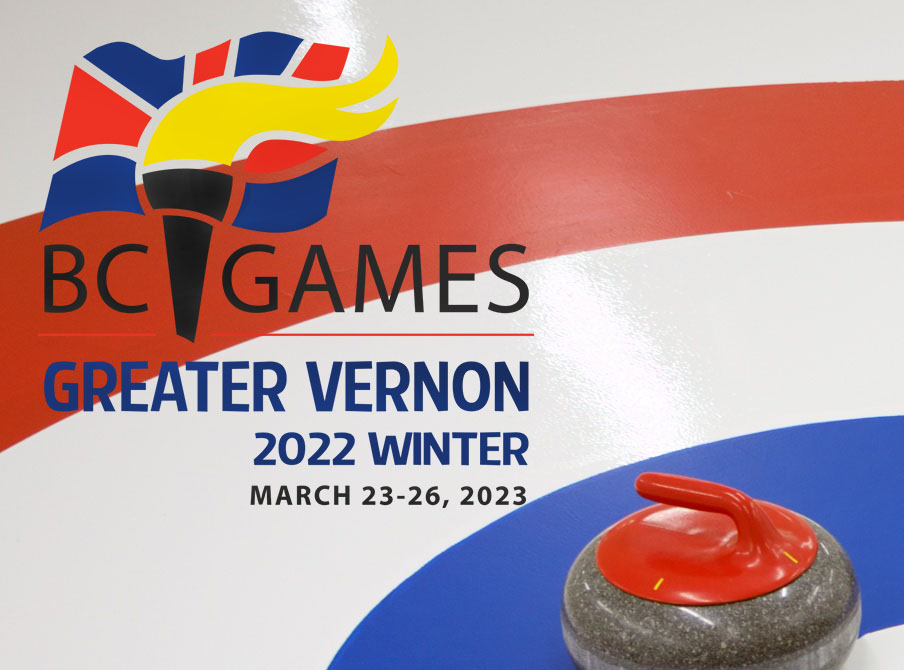 The BC Winter Games begin this Thursday, and 1,800 youth athletes—all under the age of 17— from throughout the province are headed to Vernon to compete in 17 different sports.
This will be the first games since 2020 in Fort St. John where Zone Two's Team Rempel (skip: Hannah Rempel, third: Vivian Schmeeckle, second: Megan Rempel, lead: Lauren Cochrane, and Coach: Wendy Cseke) won gold on the girls' side. It was Zone Four's Team Fei (Skip: Eugene Fei, Third: Evan Fenton, Second: Adam Fenton and Lead: James McCreedy along with coaches Fuji Miki and Brad Fenton) who captured gold on the boys' side in 2020.
The curling portion of the games will take place at the Vernon Curling Club, where eight boys' teams and eight girls' teams will compete in a pool play format where the top two teams in each four-team pool will advance to the semi-final round, while the bottom two teams in each boys' and girls' pool will advance to the non-medal round that is geared at introducing competitors, coaches and officials to mixed doubles play. For many young curlers, the BC Winter Games will be their first and only provincial-level experience in a multi-sport games experience.
The BC Games are unique in the mentorship opportunities for coaches and officials. Our Coach Mentor  Barb Zbeetnoff and Assistant Coach Mentor Logan Miron have been working with all the head coaches and assistant coaches in the lead-up to this event. They provided a series of webinars, resources, and individual meetings to give this year's BC Games coaches the tools they needed to be prepared for this multi-sport event. Our mentors can hardly wait to support the teams one-on-one during the event in Vernon, and have created a daily coaching newsletter during the event.
We also have 4 officials Peggy Burfield, Luci Tremblay, David Shorthill, and Bruce Solomchuk, being mentored under Herb Wong for this event from zones 6 and zone 2 to support their pathway to being Chief Umpires at future Curl BC events. We are excited to support the growth and development of officiating with this event.
Originally scheduled for February, 23-26, 2022, the 2022 Greater Vernon BC Winter Games was postponed until this week, due to the impacts of COVID-19 last season. Since 1978, the Games have taken place in 38 communities and involved over 350,000 participants and volunteers and thousands more as spectators and supporters.
Live scoring for both events can be found at the below links:
Girls Scores: Click Here
Boys Scores: Click Here
The purpose of the BC Games is "To provide an opportunity for the development of athletes, coaches, and officials in preparation for higher levels of competition in a multi-sport event which promotes interest and participation in sport and sporting activities, individual achievement and community development."
This year's curling competitors are as follows:
ZONE 1 – KOOTENAYS

Girls:
TEAM BARTLETT – Hannah Bartlett, skip; Autumn Zibin, third; Blayke Robar, second; Kieris Braker-Patterson, lead
Boys:
TEAM REYNOLDS – Matthew Reynolds, skip; Keiran Stephan, third; Keith Marks, second; Ahston Lucas, lead; Damian Fischer, alternate
ZONE 2 – THOMPSON OKANAGAN
Girls:
TEAM REMPEL – Megan Rempel, skip; Parker Rempel, third; Gwyneth Jones, second; Ella Walker, lead
TEAM ARNDT – Ava Arndt, skip; Bethany Evans, third; Ivy Jensen, second; and Alicia Evans, lead
Boys:
TEAM JAEGER – Owen Jaeger, skip; Spencer Rempel, third; Noah Wielgosz, second; Brenden Hruschak, leab; Dylan Tucker, alternate
TEAM BECK – Kaiden Beck, skip; Nolan Beck, third; Eli Rands, second; Alex Watkins, lead
ZONE 3-  FRASER VALLEY
Girls:
TEAM ANDREWS – Juli Andrews, skip; Farrah Peckham-McNally, third; Ellie Rilcoff, second; Blaire Turner, lead; Emma Garcia, alternate
Boys:
TEAM WARDROPER – Mike Wiseman, skip; Joey Meunier, third; Harry Midgely, second; Jayden Neufeld, lead
ZONE 4 – FRASER RIVER

Girls:
TEAM NORRINGTON – Sidney Norrington, skip; Ara Yoo, third; Ashley Fenton, second; Carmen Chong, lead; Ella Wang, alternate
Boys:
TEAM CHIU – Ethan Chiu, skip; Harrison Hrynew, third; Luke Halmrast, second; Andrew Baker, lead
ZONE 5 – VANCOUVER COASTAL
Girls:
TEAM FITZGIBBON – Erin Fitzgibbon, skip; Alexandria Halliday, third; Brooke Halliday, second; Sydney Taylor-Hunt, lead
Boys:
TEAM MOI – Matthew Moi, skip; Trevor Roberts, third; Kyle Jung; second; Derun Yan. Lead
ZONE 6 – VANCOUVER ISLAND/CENTRAL COAST
Boys:
TEAM BUCKHAM Brent Buckham, skip; Sampson McNeill, third; Jaxon Bjornson, second
TEAM SHELIN – Liam Shelin, skip: Presley Crerar, third; Riley Cote, second; Xen Bowler, lead
ZONE 7 – NORTH WEST

Girls:
TEAM FEDUNIAK – Grace Feduniak, skip; Cloe Hidber, third; Savannah Olson, second
ZONE 8 – CARIBOO/NORTH EAST

Girls:
TEAM JONES – Kaelyn Jones, skip; Talana Brown-John, third; Kelsey Camille, second; Joey Webb, lead
Boys:
TEAM WILSON – Colby Wilson, skip; Liam O'Bryan, third; Jack Holmes, second; Isaac Villeneuve, lead; Oren Wood, alternate
Learning and experiencing "The Culture of the Games' is a key outcome for all people participating in events organized by The BC Games Society.
The BC Games strives to inspire exceptional experiences by creating a positive, respectful, inclusive, and accessible environment." Prior to attending the Games, participants are required to complete a Culture of the Games module outlining the culture along with the BC Games Code of Conduct.
Live streaming of BC Winter Games curling competitions can be found at:
Sheets A, F, G, H – Click here to access the live streams
Sheets B, C, D, E – Click here to access the live streams
Additional participant and fan info can be found at https://www.curlbc.ca/2022-bc-winter-games/
Good luck and good curling to all!
Subscribe to our newsletter
Receive the latest news updates, tournaments, programs, services and discounts.