BC Winter Games inspire champion curlers of the future
May 15, 2023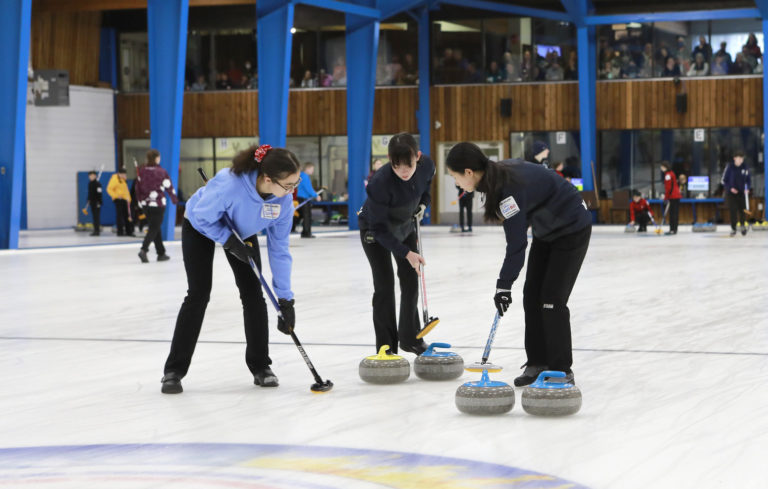 As one of Canada's premier winter sports, curling plays a big part in the BC Winter Games. The event gives youths, age 16 and under, gain practice in a multi-sport event, build up both experience and confidence, and have fun competing against other young curlers from across the province.
As the one of the foundational events in Curl BC's Long-Term Curler Development Model, participation in the Games offers a real boost to young curlers in the Learn to Train and Train to Train stages of Curl BC's Long-Term Curler Development Model
Since the Games' start in 1979, the event has seen scores of young curlers get their start in serious competition, including World Junior Champions Tyler and Jordan Tardi, and BC provincial champions Alex Horvath and Corryn Brown.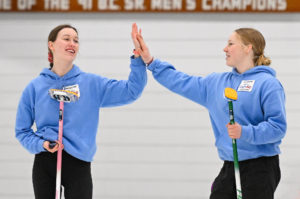 Over the last two seasons, BC Winter Games curling alumni have seen a staggering success on both the provincial and national stages. In the 2021-23 Season's over 38 BC Winter Games curling alumni have moved along the LTCD pathway to reach the podium or become a provincial Champion in categories such as: High Schools, U18's, U21's, Canada Winter Games, Curling Club, Mixed, Men's, and Women's.
Congratulations to all our BC Winter Games curlers—past, present, and future!
We encourage our curling centres to promote, support, and develop our future champions. Let's give our youth the opportunity to experience their first competition and ignite their passion for our game by participating in the Lhtako Quesnel 2024 BC Winter Games
Subscribe to our newsletter
Receive the latest news updates, tournaments, programs, services and discounts.