BC Umpires, Ice Techs headed to Pan Continental Curling Championships in Calgary
October 12, 2022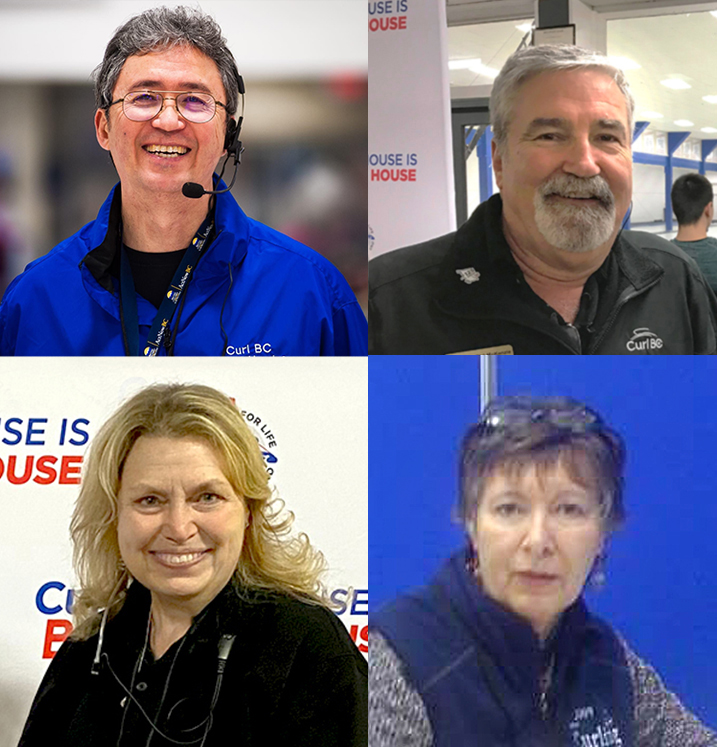 Earning their spots through years of volunteer service and hard work, a hand-picked group of four BC umpires will be headed to Calgary to officiate at the Pan Continental Curling Championships, which runs from October 31st to November 6, 2022.
BC's talented crew will span both divisions of the event: Donna Butler will serves as Game Umpire in "A" Division, and "B" Division will see Patti Caldwell on the ice as Deputy Chief Umpire, Herb Wong as Game Umpire, and Phil McKenzie as Chief Timer.
Joining them in Calgary will be expert BC icemakers Mike Merklinger and Cody Hall, who will be playing major roles at the games as Deputy Chief Ice Technicians.
This inaugural Pan Continental Curling Championships will be used to qualify teams for the 2023 World Curling Championships by combining the Pacific-Asia Curling Championships and the Americas Challenge into one event.
The top four men's teams in the "A" Division will qualify for the 2023 World Men's Curling Championship in Ottawa, and the top five women's "A" Division teams will qualify for the 2023 World Women's Curling Championship in Sandviken, Sweden.
Overall, there are 16 men's teams and 9 women's teams. The competing countries are Australia, Brazil, Canada, Chinese Taipei, Guyana, Hong Kong, India, Japan, Kazakhstan, Kenya, New Zealand, Nigeria, Qatar, Saudi Arabia, South Korea, and the United States.
Good luck and good curling to all playing, and congratulations to our BC umpires!
Subscribe to our newsletter
Receive the latest news updates, tournaments, programs, services and discounts.