BC Juniors strike gold at U18 Championships
January 03, 2022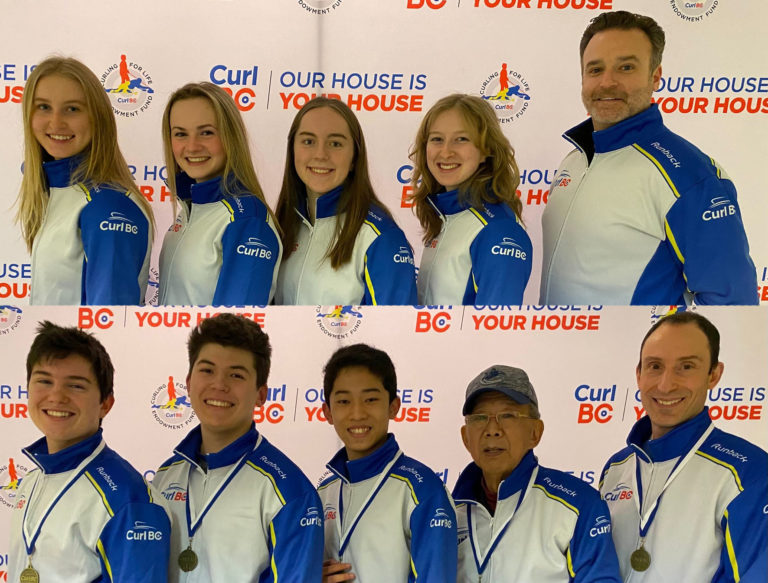 The BC U18 Curling Championships, held from December 28, 2021 to January 2nd, 2022, brought some thrilling competition and excellent sportsmanship to the Delta Thistle Curling Club.
The event, for curlers 17 and under, saw six girls' teams and five boys' teams compete through five round-robin draws, followed by three playoff draws, and then into the finals last night.
On the boys' side, Team Fenton, of Royal City and Cloverdale, took the gold medals, with skip Adam Fenton, third Alex Duncan-Wu, second Wesley Wu and coaches Fuji Miki and Brad Fenton.
Taking silver was Team Parkinson, of Comox/Parksville/Qualicum, led by skip Chris Parkinson, third Jackson Nowak, second Christian Klein-Beekman, lead Graham Lee, and coach Bob Lee.
Bronze was captured by Team Tam of Port Moody, made up of skip Adrian Tam,
third Ethan Chiu, second James Lam, lead Evan Fenton, and coach Ken Krause.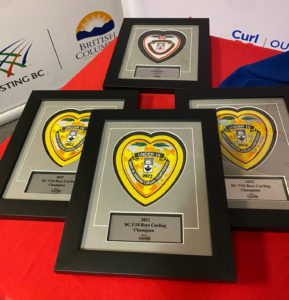 On the girls' side, Team Richards, of Comox Valley/Duncan/Royal City, struck gold with skip Gracelyn Richards, third Keelie Duncan, second Grace McCusker, lead Carley Hardie, and coach Adam Duncan..
The silver medalists were Team Bowles, of Royal City/Delta Thistle/Tunneltown made up of skip Emily Bowles, third Meredith Cole, second Keira McCoy, lead Chelsea Taylor, and coach Chris Summers.
Bronze medals went to Team Wheatcroft, of the Golden Ears Winter Club, led by skip Amy Wheatcroft, with third Ashley Dezura, second Brook Aleksic, lead Hannah Smeed, Savanah Miley, and coach Diane Dezura.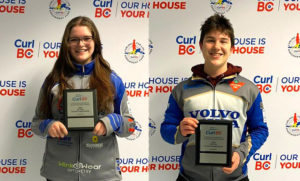 Not all the action was on the ice, however – U18 Sportsmanship Awards were won by Lauren Cochrane from Team Rempel and Adam Fenton from Team Fenton.
The two gold medal teams – both boys' and girls'- will now go on to represent the province as Team BC at the
Curling Canada U18 National Championships,
which takes place February 14-20, 2022, in Timmins, ON. The two silver medal teams will each serve as Team BC 2.
Subscribe to our newsletter
Receive the latest news updates, tournaments, programs, services and discounts.