BC curlers organize Covid Cup
April 16, 2020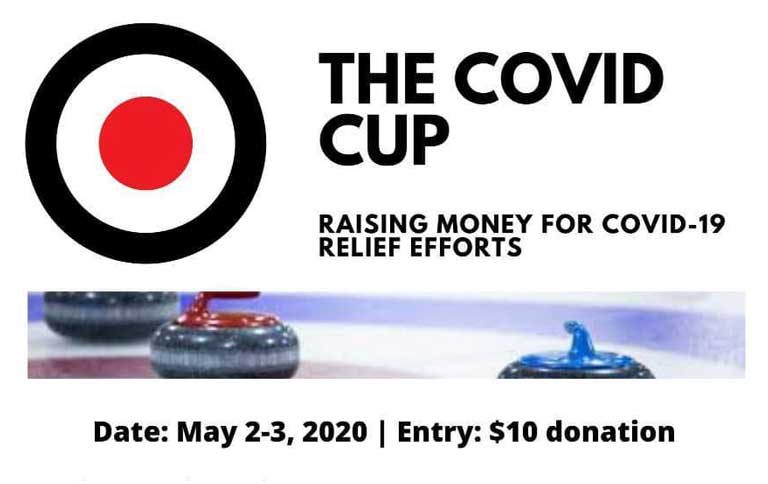 Two young BC curlers have organized an online bonspiel to raise money for the Canadian Red Cross Covid 19 response fund.
The bonspiel takes place on the FlyorDie Curling platform at playcurling.com and participants must register by Apr. 30 at bit.ly/2RsgYZl. The entry fee is a donation of $10 or more for the fund.
The bonspiel will take place May 2 & 3, 2020.
Johnson Tao, who was the skip of the second BC U21 team at the New Holland Canadian Junior Curling Championships in Langley, was one of the organizers. He said: "We recognize that we are fortunate to be safe and have our needs met during this crazy time. By organizing this bonspiel, we can provide a fun event for people to partake in, but more importantly, it enables us to do our part to help frontline workers and those who are less fortunate."
Tao, who curls at Richmond, was also a qualifier for the BC U18 provincials which had to be cancelled because of the global pandemic.
Daniel Deng, a curler from Vancouver Curling Club and a second year student at UBC, added: "We aim to raise as much money as we can to support the Canadian Emergencies and COVID-19 Response Fund through the Canadian Red Cross. Hopefully what we are doing can help inspire others to organize events like this in support of our battle against COVID-19."
Any questions can be sent to danieldeng8@hotmail.com.
The prizes for the bonspiel are: 1st: $50 | 2nd: $30 | 3rd: $20.
You can choose to keep or donate your prize!
Subscribe to our newsletter
Receive the latest news updates, tournaments, programs, services and discounts.