Armstrong to host 2023 BC Stick Curling Championships
August 25, 2022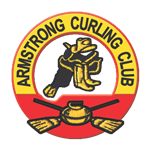 We are happy to announce that the City of Armstrong, known for being a memorable, quaint, and welcoming community, will play host to the Women's and Open BC Stick Curling Championships for the first time since this became an official Curl BC Championship in 2019. This event will take place from February 17-19th, 2023.
The Armstrong Curling Club has a solid track record of encouraging a large number of entries in this category of event, as they regularly offer mixed, men's, women's and open stick leagues. In addition, the club hosts multiple stick bonspiels in the fall and winter months that are focused on recreational and competitive stick curlers.
"We hope to see stick competitors from every member club in BC register for this inclusive category of event," said Will Sutton, Curl BC's Competitions Manager. "The past two seasons, it's been wonderful to see competitors continuing to compete later into their 70s and 80s. It's also been fantastic to see new curlers who take up curling later in life now having the opportunity to experience a championship competition. The very nature of stick curling reduces elimination barriers, such as back pain, knee issues or lack of balance on the ice, that might otherwise limit participation in the game."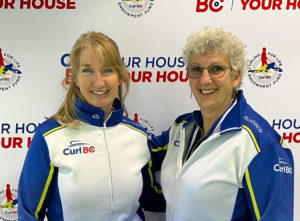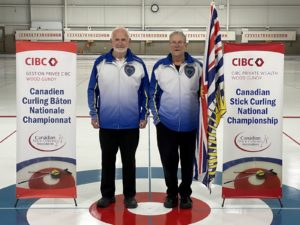 Teams entering this open entry BC championship can expect an experience that includes an opening ceremony, social events, luncheons, officiated play, championship ice conditions, online scoring and live-streaming of games. In addition to that, Curl BC provides recognition of competitors, the host community, and volunteers leading up to, during, and following each championship.
The 2022 BC Stick Championships attracted 5 women's and 8 open category teams to the McArthur Island Curling Club. The women's championship title was won by Kelowna Curling Clubs Team Campbell/Hughes (Margaret Campbell, Tammy Hughes) and the open championship winner was Prince George's Team Mould/Shalansky (Jamie Mould, Gary Shalansky)
The winner of this championship will qualify for the 2023 Canadian Stick Curling Championships as Team BC. The National Championships will be hosted by the Nanaimo Curling Centre from March 30th– April 2nd, 2023 with a unique "open entry" policy, allowing more than one team from BC to play for the national title. Curl BC encourages stick curlers to put both theses championships on their team's calendar for the 2023 season.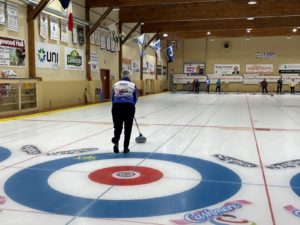 Subscribe to our newsletter
Receive the latest news updates, tournaments, programs, services and discounts.