8th Annual Anita Cochrane Memorial West Coast Junior Classic kickstarts BC's competitive curling season this Friday
September 14, 2022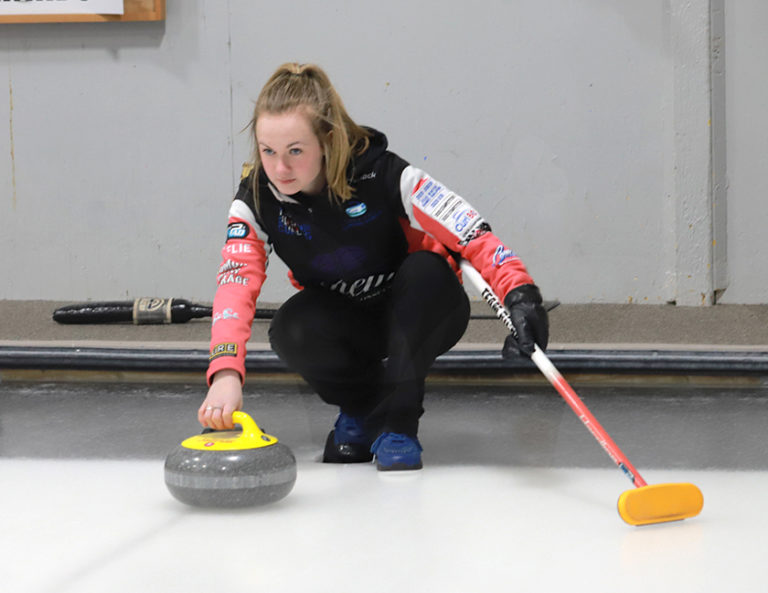 This Friday, the 2022-23 BC Junior Curling tour season will officially get underway with the start of the Anita Cochrane Memorial West Coast Junior Classic at the Royal City Curling Club in New Westminster. In all, the event will see eight U21 women's teams and six U21 men's teams from curling clubs across BC meet for 3 days of competitive play.
The 2021 women's event was won by the team of Gracelyn Richards, of the Comox Valley Curling Centre, which included third Keelie Duncan, second Grace McCusker, Lead Carley Hardie and Coach Adam Duncan. The 2021 boys' event was won by Skip Connor Kent, Third Toby Mills, Second Daniel Dabiri, Lead Michael Nunn, and coach Darren Kent representing the host facility Royal City Curling Club.
Both Keelie Duncan and Carley Hardie will be back to defend their title on the women's side, however Richards and McCusker have both moved on to competitive curling opportunities in Alberta and Nova Scotia. On the boy's side, a new team will be crowned as all of Team Kent have moved onto the men's ranks. The list of teams competing in the 2022 events can be seen below: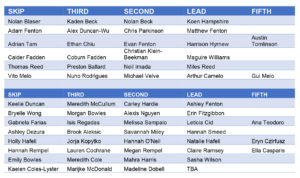 Live scoring of the event can be found at: https://www.curlingzone.com/
Livestreaming of the event can be found by following the individual teams' Facebook Pages, if they are making streaming available. Fans are encouraged to give all of the team pages a follow to stay up-to-date on any live streaming opportunities.
Curling fans in the Lower Mainland are encouraged to come out at the times listed below to watch BC's next generation of players compete against one another at the home of curling in New Westminster:
Friday: 4:00PM, 8:00PM
Saturday: 10:00AM, 2:00PM, 7:00PM
Sunday: 9:00AM, 12:00PM
This event would not be possible without the continued support of Ted and Mona Bassett, title sponsors who continue to support their late daughter Anita's legacy. Anita's brother Paul has also been very active in supporting this great event. Anita was a competitive curler who competed in the 2009 Canadian Mixed National Championships where she won the event's sportsmanship award as well as dedicated much of her time coaching and mentoring juniors. Anita was diagnosed with breast cancer in 2002 and for 9 years bravely fought her fight with the most positive attitude while inspiring others to do the same.
Good curling to all and thanks to all of the volunteer timers, officials, etc. who contribute to making these youth events a meaningful and positive experience for all involved by contributing your time and expertise.
Subscribe to our newsletter
Receive the latest news updates, tournaments, programs, services and discounts.