50th Annual Mile Zero Cashspiel revs up curling excitement in Dawson Creek
November 21, 2022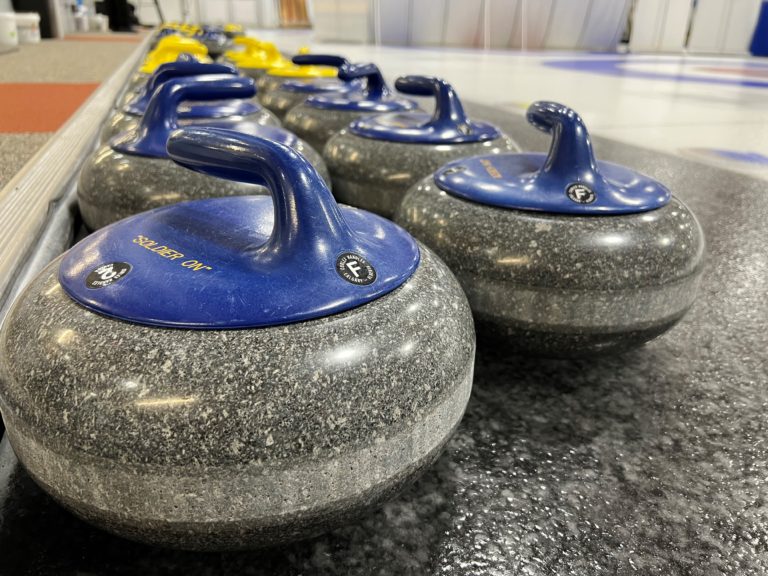 From Friday, November 25, 2022 to Monday, November 28, 2022, The Mile Zero City will see some superb curling and some exciting cash prizes at the 50th Annual Mile Zero Cashspiel.
Thirty-nine teams will meet at the eight-sheet Dawson Creek Curling Club for the triple-knockout spiel: twelve teams in the competitive event (inlcuding two from Japan), twenty in the challenge event, four in the junior event, and three in the Special Olympics event.
"The Dawson Creek Curling Club is looking very much forward to being great hosts," says the club's General Manager, Jeff Ginter, "and we thank our local merchant partners who have exceeded expectations with their tremendous support."
With at least $50,000 in prizes on the line (including a minimum of $10,000 for the overall champion), it's the largest purse in club history. and, as if all that cash on the line weren't enough, the Mile Zero Cashpiel also serves as a berth spiel, feeding directly into one of the biggest curling events in the province.
As the second-ever berth spiel in BC, the Mile Zero Cashpiel will see its winning team punch their tickets directly into the 2023 BC provincial championships, taking place in Chilliwack from January 10th-15th.
Should the spiel be won by a team ineligible to play in the BC championship (e.g. an out-of-province team) the berth in question will revert to the open qualifying event, which will be held from December 9th to 11th at the Delta Thistle Curling Club.
This year's cashpiel lineup features the following teams in the competitive event:
Team Paul Cseke, Victoria BC
Team Delia DeJong, Grande Prairie, AB
Team Jacques Gauthier, Victoria BC
Team Jeff Ginter, Dawson Creek BC
Team Colin Griffith, Grand Prairie AB
Team Rylan Kleiter, Saskatoon, SK
Team Ryan Norman, Slave Lake AB
Team Yusuke Morozumi, Karuizawa Japan
Team Tracy Steinke, Dawson Creek, BC
Team Darrel Veiner, Dawson Creek, BC
Team Scott Webb, Grand Prairie, AB
Team Riku Yanigisawa, Karuizawa Japan
Last year, the Mile Zero Cashspiel was won by Team Graham Powell of Grande Prairie, AB
Subscribe to our newsletter
Receive the latest news updates, tournaments, programs, services and discounts.