2023 BC U21 Championship finishes with a flourish—and new champions
January 29, 2023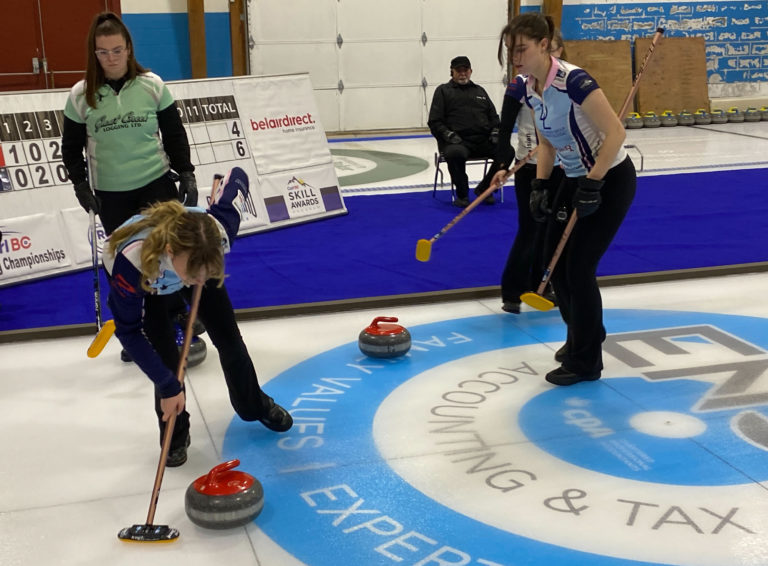 The men's U21 final started promptly at 9:00am this morning, and with the provincial championship on the line the competition was fierce. Team Adam Fenton put three on the board early, placing Team Thomas Reed on the defensive, but the play was intense on both sides as Reed began to claw their way back. By the ninth, the score was 4-3 for Fenton, who then scored two more points in the tenth and put the end to a Reed breakout. The final score was 6-3 for Fenton.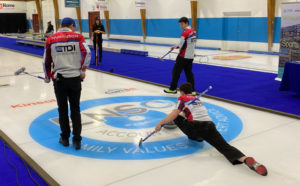 Immediately following the game, the men's gold and silver medal ceremony mas made even more meaningful by the presence an RCMP honour guard, made up of constables Pete Sanders, Jordan Symon, and Wes Richens from the Cowichan Valley/Duncan detachment.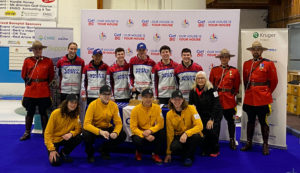 With this victory, Team Fenton will now go to the national U21 championships, taking place in Rouyn-Noranda Quebec from March 25th-April 2nd, as Team BC. Happily, BC has been given an extra spot at the national competition as one of the territories failed to qualify, so Team Reed will be able to compete there as well, playing as Team BC 2.
At 2:00pm, Team Holly Hafeli and Team Emily Bowles took to the ice for the women's final. Things started out with a quickly, with the lead flip-flopping through the early part of the game until a three-point fourth for Bowles. Hafeli tied things back up by the seventh, however. Two more points for each team kept things tied up, until Bowles scored one in tenth, and took the game 9-8.
The RCMP honour guard returned for the women's medal ceremony, which saw Team Bowles receive their gold medals and Team Hafeli receive their silvers.
As BC women's U21 champions, Team Bowles will now compete as Team BC at the national U21 championships in Rouyn-Noranda Quebec in March.
Many thanks go to the Duncan organizing committee for the success of this event. Co-chairs Kelly Meikle and Brooke Reintjes were tireless in their dedication, as were chief ice technician Mike Merklinger, assistant ice technician Nolan Reid and their team, chief umpire Phil McKenzie, and the army of volunteers who all worked so hard. Curl BC grateful for all everyone has done .
This event was supported in part by grants from the Province of British Columbia, Hosting BC, Tourism BC, and viaSport BC.
Subscribe to our newsletter
Receive the latest news updates, tournaments, programs, services and discounts.