2023 BC U18 Curling Championships Draw 7 Recap
December 30, 2022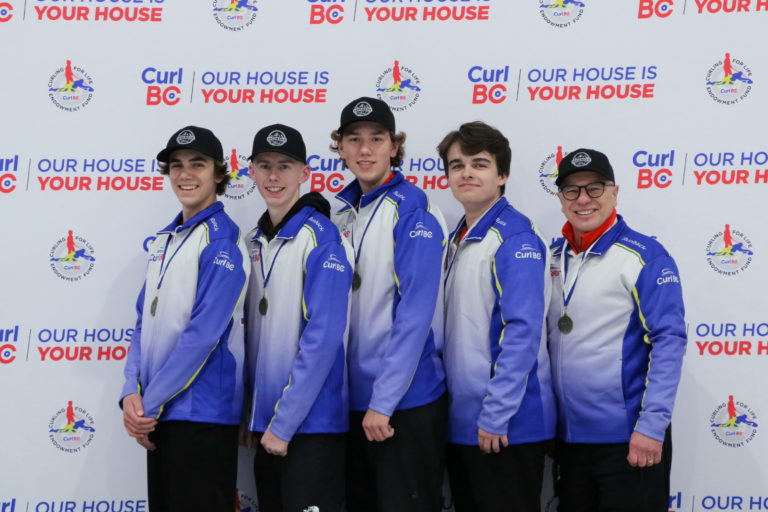 Draw 7 of the 2023 BC U18 Curling Championships saw the conclusion of the boys' competition as the gold medal game was played between Team Tam (Port Moody, Salmon Arm) and Team Blaeser (Vernon, Salmon Arm). While both teams have already qualified for the 2023 Canadian U18 Nationals in Timmins, Ontario, it was a battle for the 2023 BC provincial title. This game was a rematch of the A Qualifier game, which was a nail biter right until the last rock was thrown.
The game opened with a single point by both teams in the 1st and 2nd ends. Team Tam was able to steal 2 in the 3rd end to gain the advantage. Team Blaeser answered back in the 4th with a deuce of their own to tie the game at 3-3 going into the 5th end. Team Tam was able to score 2 in the 5th to take back control however Ultimately, the game was decided by a score of 3 for Team Blaeser in the 6th followed by a steal of 4 in the 7th. Team Blaeser took the gold medal with a final score of score of 10-5.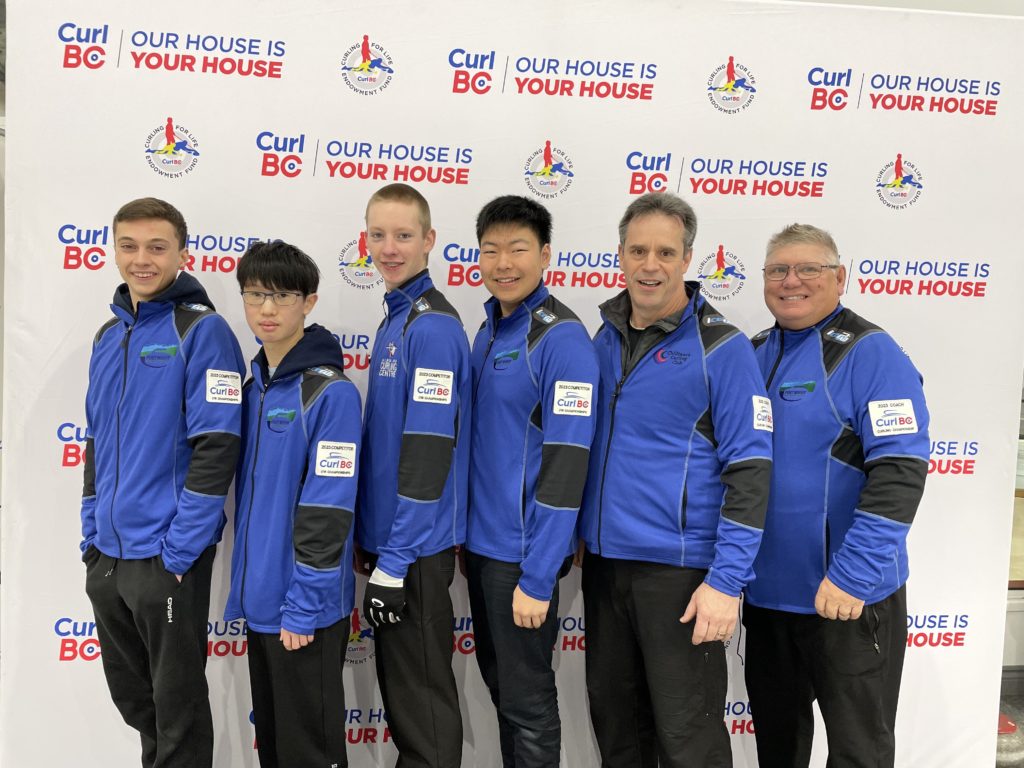 In Timmins, Team BC 1 will be represented by Team Blaeser: Skip: Kaiden Beck (throws third stones), Third: Nolan Blaeser (throws skip stones), Second: Nolan Beck, Lead: Koen Hampshire and Coach: Dale Hofer who proudly represent the Vernon Curling Club and Salmon Arm Curling Club.
Team BC 2 will be represented by Team Tam: Skip: Adrian Tam, Third: Austin Tomlinson, Second: Ethan Chiu, Lead: Harrison Hyrnew and guide by Coaches: Ken Krause and Ken Britz.
The girls' competition is still going strong with the C-Qualifier being played alongside the boys' final. This C-Qualifier featured Team Manning (Penticton) and Team Wong (Royal City, Vancouver). After a well played game, it was Team Manning that stayed alive and moves into the playoff round. They'll face Team Duncan (Comox, Duncan, Vancouver, Port Moody) in the semi-final tomorrow morning at 9:00am.
Catch the action live on the Curl BC YouTube page: Curl BC – YouTube.
This BC Championship is funded in part by a grant from viaSport BC and the Province of British Columbia through the Hosting BC program.
Subscribe to our newsletter
Receive the latest news updates, tournaments, programs, services and discounts.