2023 BC U18 Curling Championships Draw 5 Recap
December 30, 2022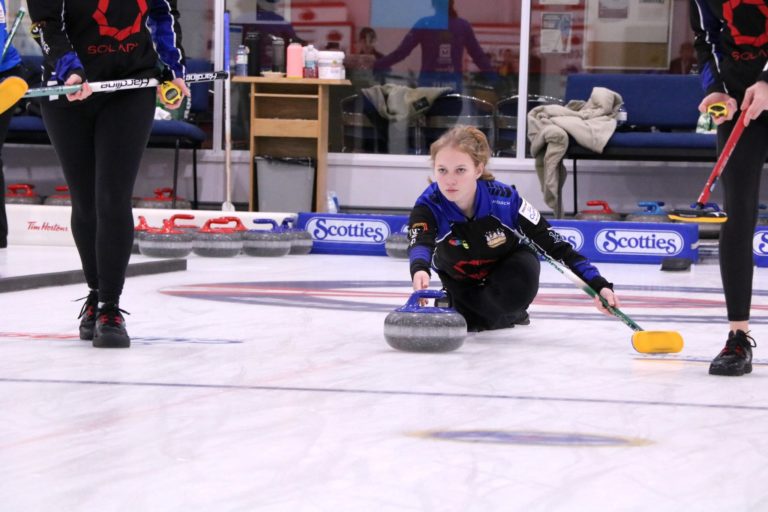 The playoff picture is coming into focus at the 2023 BC U18 Curling Championships at the Richmond Curling Centre.
The girls' side saw the second of three playoff spots awarded through the B-Qualifier game that featured Team Manning (Penticton) and Team Duncan (Comox, Duncan, Vancouver, Port Moody). Great throwing by Team Duncan assured them the win with a final score of 6-2. They will play their first playoff game tomorrow morning at 8:00am. Team Manning will play in the C-Qualifier game at 7:00pm tonight for the remaining girls' playoff spot.
The boys' C-Qualifier saw a rematch from the B Event with Team Patterson (Dawson Creek) taking on Team McKenzie (Vancouver, Delta Thistle). In their previous match, Team Patterson took the win. Team McKenzie had a pair of steals in the 5th and 6th ends, but Team Patterson got themselves back in the game with a score of 4 in the 7th end. In an exciting 8th end, it was Team McKenzie that earned the last spot in the boys' playoff spot, with a final score of 7-6.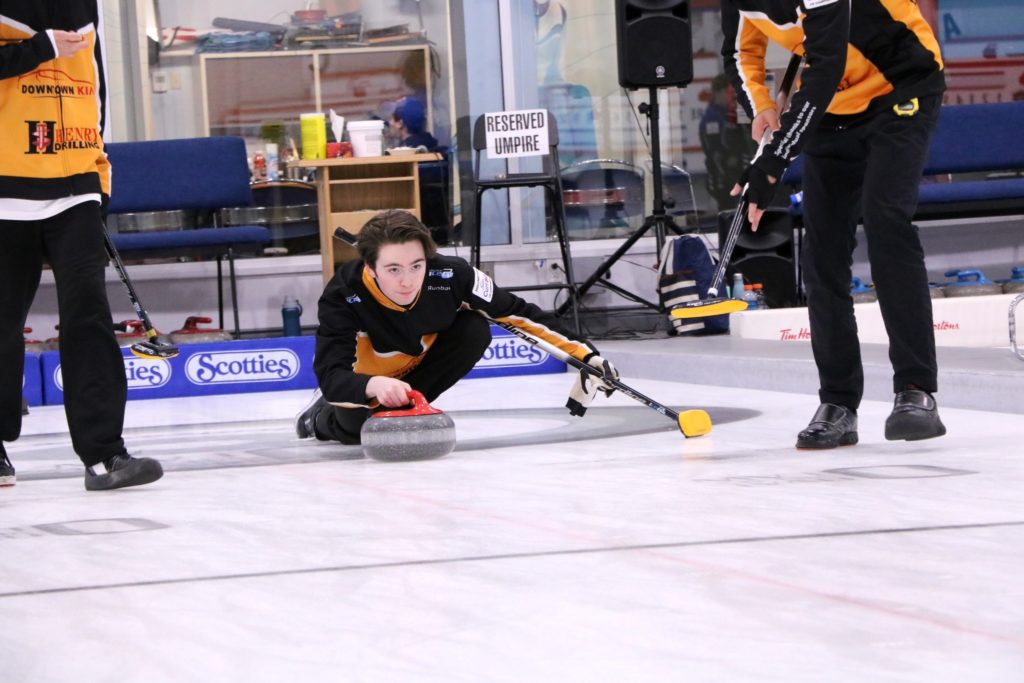 Team McKenzie's next game will be against Team Blaeser (Vernon, Salmon Arm) at 2:00pm
today. The winner of that game will guarantee their spot at the Canadian U18 Nationals in
Timmins, Ontario and move on to play Team Tam (Port Moody, Salmon Arm) for the BC title.
In other action, two girls' C Event games took place. With all four teams needing a win to stay in the competition, it was a great show of curling all around.
Team Norrington (Port Moody) and Team Wong (Royal City, Vancouver) faced off for the first time this week in the first C Event game. In this Lower Mainland affair, it was Team Wong who moves on in the C Event with a final score of 11-1.
Team Dezura (Golden Ears) and Team Arndt (Vernon, Kamloops) also faced each other for the first time this week in the second C Event game. Team Arndt took a big steal of 4 points in the 6th end which propelled them to a 10-3 win over last year's BC U18 Championships Bronze medallists.
Team Wong will face Team Arndt in the C semi-final at 2:00pm today.
This week could not happen without our Chief and Deputy Umpires, Henry Wong and Derek Smith. A big thank you to them for encouraging sportsmanship and fair play for all along with mentoring our next generation of volunteers.
This BC Championship is funded in part by a grant from viaSport BC and the Province of British Columbia through the Hosting BC program.
Subscribe to our newsletter
Receive the latest news updates, tournaments, programs, services and discounts.