2023 BC U18 Championship Draw 2 Recap
December 29, 2022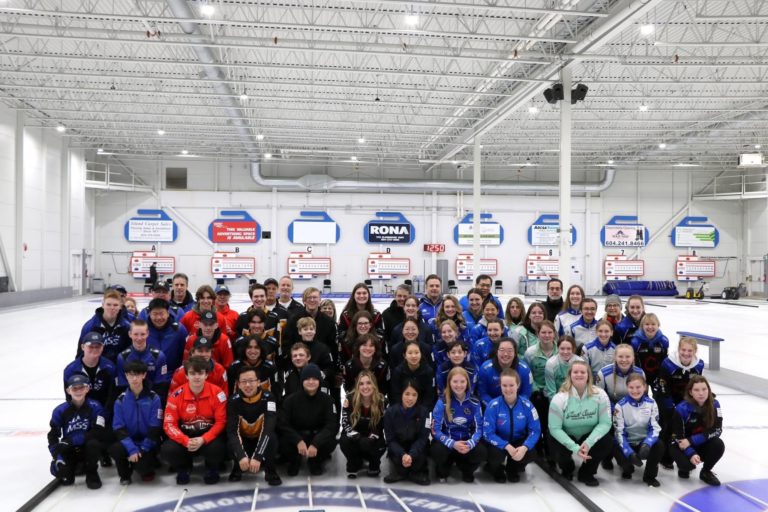 The 2023 BC U18 Curling Championships saw more thrilling action in Draw 2 of the boys' and girls' competitions.
On the boys' side, Team Blaeser (Vernon, Salmon Arm) opened with a streak of steals in the first half of their match against Team Shelin (Comox), leading to an 8-1 victory.
Team McKenzie (Vancouver, Delta Thistle) met Team Patterson (Dawson Creek) in the B Event. Both teams looked confident and kept the game close. Team Patterson cracked the game open with a score of 3 in the 5th end, winning 7-3.
On the girls' side, Team Dezura (Golden Ears) opened their tournament against Team Hafeli (Kamloops). Team Hafeli found their second win of the competition with a score of 5-2, keeping them in the A Event.
Both Team Wong (Royal City, Vancouver) and Team Arndt (Vernon, Kamloops) entered the match looking for their second win of the competition. Team Arndt opened the game with a couple of blanks to hang on to the hammer, but it was a Team Wong win with a final score of 7-1.
Action continues with draws at 2pm and 7pm today at the Richmond Curling Club and on the Curl BC YouTube Channel.
This BC Championship was funded in part by, a grant from viaSport BC and the Province of British Columbia through the hosting BC program.
Subscribe to our newsletter
Receive the latest news updates, tournaments, programs, services and discounts.