2023 BC Scotties semi-finals sees Team Grandy advance to finals
January 14, 2023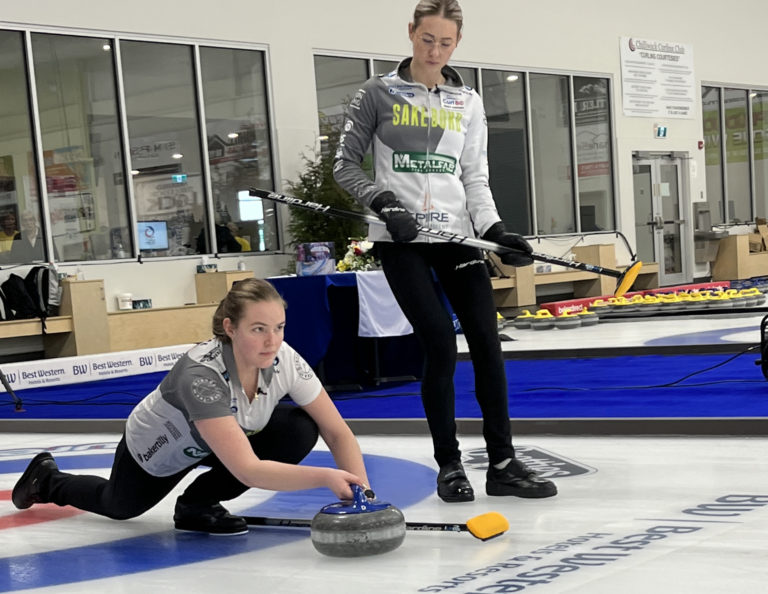 The 2023 BC Scotties Women's Curling Championship playoffs continued this afternoon with some exciting semi-final action.
Team Grandy (Vancouver) already had their chance to qualify for the championship final last night but couldn't come through in the Page1v2. Team Reese-Hansen (Victoria, Kamloops) wanted to build off their incredible win in the Page 3v4 to earn their spot in the championship final.
Through the first four ends, it was a back and forth battle. There were both amazing shots and surprising misses. Team Grandy was able to score three in the fifth end, which put the momentum firmly in their favor heading into the break. Team Reese-Hansen was never able to get the momentum back on their side and Team Grandy kept them off the scoreboard for the remainder of the game.
After a steal of three points by Team Grandy in the eighth end, Team Reese-Hansen bowed out of the 2023 competition.
Team Grandy will now play Team Brown (Kamloops, Penticton) for a third time this week in the final tomorrow at 9:00am.
Catch all of the action on www.youtube.com/@CurlBCTV/streams or on CHEK/CBC.
This event is supported in part by grants from the Province of British Columbia, Hosting BC, Tourism BC, and viaSport BC.
Subscribe to our newsletter
Receive the latest news updates, tournaments, programs, services and discounts.