2023 BC Club Championships, presented by Original 16, roll into Abbotsford this week
March 28, 2023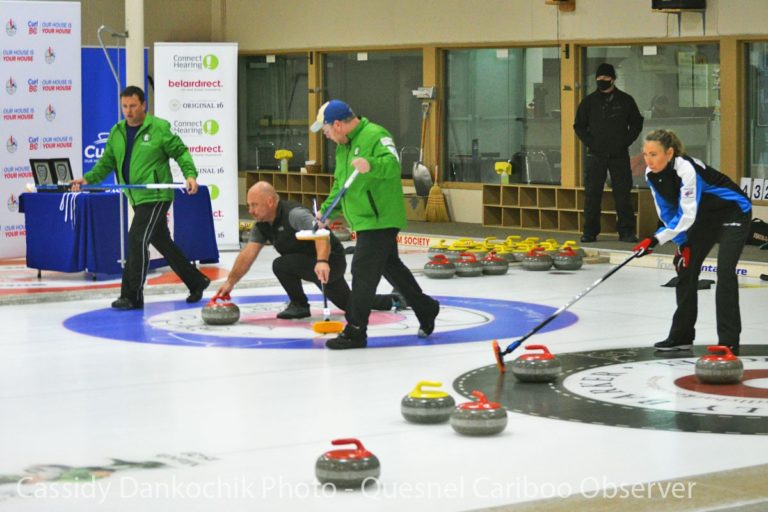 This week, BC's best club curlers will meet in Abbotsford for the 2023 BC Club Curling Championships, presented by Original 16. Competition will take place from March 28th to April 2nd, and feature thirteen mens' teams and five women's teams.
To qualify for play, each team must be comprised of a minimum 3 players that are registered to play together on the same team, in an eligible league at their club, during the 2022-23 season,
The Club Championships will take place over thirteen draws with A, B, and C qualifiers for both the men's and women's competitions, and gold medal games taking place on Sunday, April 2nd.
Behind the scenes, this event was made possible by a talented and dedicated host committee headed up by Debi Sands, club manager and ice technician Kent Bird and his team, head umpire Kathleen MacKenzie, and an army of timers, umpires, score updaters and live-streaming assistants.
Winners of the Club Championship will go to play at the Everest Canadian Curling Club Championships at Winnipeg's Assiniboine Memorial Curling Club, from November 19-25.
Men's Teams:
Team Gagnon – Abbotsford
Dayne Gagnon, skip; Russell Foster, third; Nathan Sharpe, second; Kurtis Appeldoorn, lead
Team Watson – Chilliwack
Aaron Watson, skip; Kelly Watson, third; Darren Jarvis, second; Bob Neid, lead; Rob Hornsby, alternate
Team Wright – Kelowna
Steve Wright, skip; Gary Brucker, third; Shaun Everest, second; Geoff McIntyre, lead
Team Craig – Kerry Park
Wes Craig, skip; Miles Craig; third; Con Haug, second; Adam Bloch-Hansen, lead
Team Frycz – Langley
Darren Frycz, skip; Mike Sitter, third; Don Monk, second; Steve Claxton, lead; Kelly Folk, alternate
Team Guanzon – Marpole
Armando Guanzon, skip; Mike Eastwood, third; Ernest Moi, second; Ian Baart, lead
Team Masuch – Mission
Brent Masuch, skip; Rob Carmichael, third; Cory Robinson, second; Jason Hnatiuk, lead
Team Small – Nelson
Nathan Small, skip; James McKenzie, third; Sam Boily, second; Matt Moreira, lead
Team Gomes – Richmond
Chris Gomes, skip; Patrick Prade, third; Martin Perry, second; Brian Cole, lead
Team Johnston – Royal City
Cody Johnston, skip; Will Sutton, third; Peter Vanleeuwen, second; Craig Lighbody, lead; Rob Jones, alternate
Team Guignard – Vancouver
Jeff Guignard, skip; Chris Faa, third; Deryk Brower, second; Richard Brower, lead
Team Orme – Vernon
Tyler Orme, skip; Trevor Perepolkin, third; Rob Nobert, second; Jamie Austin, lead
Team Komlodi – Victoria
Andrew Komlodi, skip; Joel Cave, third; Thomas Thierbach, second; Cameron Butt, lead
Women's Teams:
Team Shantz – Qualicum
Penny Shantz, skip; Nicole Backe, third; Marla Guldbransen, second; Shelly Stouffer, lead; Janet Suter, fifth
Team Winters – Nelson
Jill Winters, skip; Randi Ludwar, third; Kristina Little, second; Marla Dreher, lead
Team Sandwith-Craig – Duncan
Carley Sandwith-Craig, skip; Marika Van Osch, third; Roselyn Craig, second; Megan Montgomery, lead;
Team Hannah – Golden Ears
Colleen Hannah, skip; Lisa Speers; third; Becky Abbot, second; Kaelen Cole-Lysters, lead
Team Sauer – Abbotsford
Karen Sauer, skip; Michelle Dunn, third; Allie Bourne, second; Krista Bartel, lead
This event is supported in part by grants from the Province of British Columbia and Hosting BC.
Photo: Cassidy Dankochik/Quesnel Cariboo Observer
Subscribe to our newsletter
Receive the latest news updates, tournaments, programs, services and discounts.