2023 AMJ Mixed Championship starts in Penticton this week
February 28, 2023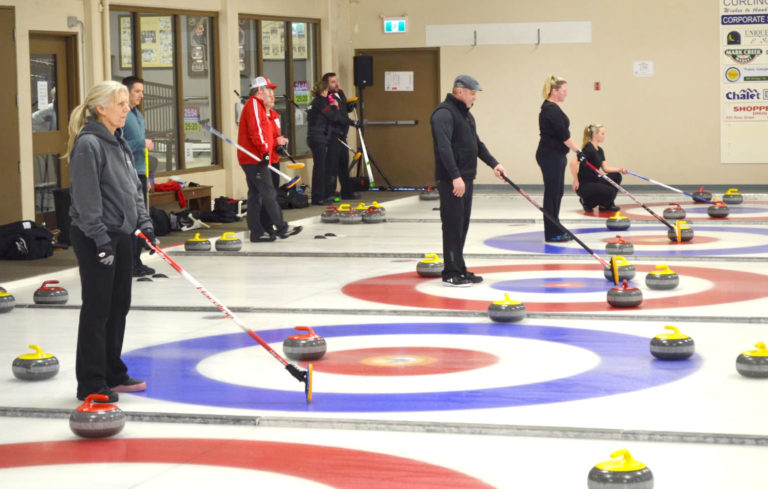 Get ready, Penticton – the 2023 AMJ Campbell BC Mixed Curling Championship is coming your way this week. In all, 13 mixed teams will do battle in the Okanagan, in an all-out effort to win the coveted Curl BC mixed curling title.
Behind the scenes, this event was made possible by a talented and dedicated group of people headed up by club manager and head icemaker Chris Jones, Chief Umpire Betty Hunt and Deputy Chief Umpire Bruce Solomchuk, well as an army of volunteers.
The Mixed Championship has also been made possible through the generosity of named sponsor AMJ Campbell Moving and Storage Solutions.
The action starts this Tuesday, February 28th, and continues until Sunday, March 5th, with A, B, and C events across 10 draws, followed by playoffs and a championship game on Sunday.
Winners will advance to the Canadian Mixed Championship, which will take place November 5-11in Swift Current, SK.
Your 2023 Mixed teams are as follows:
Team Bartlett – Grand Forks/Victoria
Zane Bartlett
Hannah Bartlett
Cody Bartlett
Erinn Bartlett
Team Buchy – Kimberley
Tom Buchy
Kaila Buchy
Dave Toffolo
Hannah Lindner
Team Craig – Victoria and Duncan
Miles Craig
Steph Jackson-Baier
Chris Baier
Carley Sandwith-Craig
Team Cseke – Kelowna
Adam Cseke
Jodie Brennan
Jason Larence
Elise Everest
Team de Jong – Victoria
Cameron de Jong
Taylor Reese-Hansen
Erik Colwell
Megan McGillivray
Team Feeney – Penticton
Rick Feeney
Marilou Richter
Craig McLeod
Stacy Vande Cappelle
Team Lang – Vancouver/Richmond
Peter Lang
Kym Neutel
Craig Coyne
Heather Lawrence
Team Pierce – Royal City/Winfield
Brent Pierce
Brette Richards
Jeff Richard
Brooklyn Richard
Team Pohlod – Royal City/Tunnel Town
Layna Pohlod
Daniel Deng
Shawna Jensen
Greg Pohlod
Team Robillard – Royal City/Abbotsford/Nelson
Sebastien Robillard
Sarah Wark
Nathan Small
Amanda Brennan
Team Tanaka – Richmond/Royal City
Cody Tanaka
Sarah Wong
Joshua Miki
Amanda Wong
Team Tersmette – Kimberley/Cranbrook/Campbell River
Steve Tersmette
Alyssa Ehman
Mitch Young
Morgan Lypka
Team Tolley – Penticton
Matt Tolley
Alyssa Kyllo
Chris Medford
Jenna Denton
Subscribe to our newsletter
Receive the latest news updates, tournaments, programs, services and discounts.