2022 Connect Hearing Seniors Championships roars into Chilliwack
March 15, 2022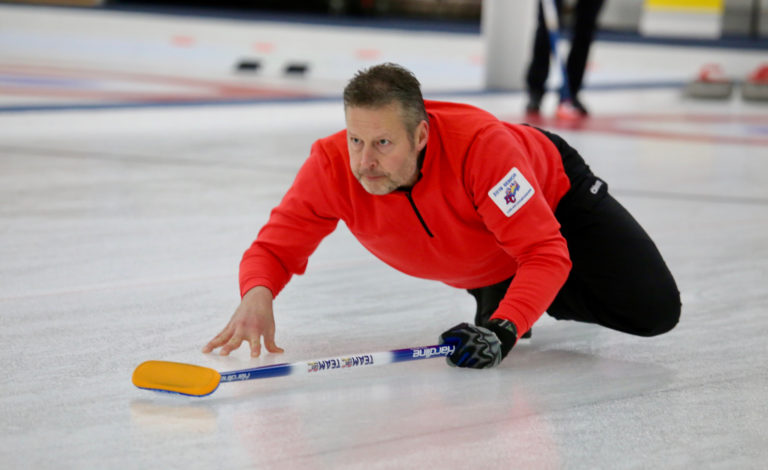 This week, the Chilliwack curling club plays host to the 2022 Connect Hearing Seniors Championships, which takes place from March 15th to 20th.
Over the course of five days, the event will see the top 17 men's 50+ teams and the top 10 women's 50+ teams battle for their respective titles across 10 preliminary draws, 8 playoff draws, and the two championship games.
The 17 men's teams are:
TEAM CRAIG
Skip: Wes Craig
Third: Steve Waatainen
Second: Keith Clarke
Lead: Craig Burton
Club: Nanaimo
TEAM IHLEN
Skip: Ihlen
Third: Chris Beatty
Second: Joe Picton
Lead: Paul Bregoliss
Club: McArthur Island
TEAM BUCHY
Skip: Tom Buchy
Third: Dave Toffolo
Second: Kevin Maffioli
Lead: Darren Will
Clubs: Kimberley, Sparwood, Grand Forks
TEAM WOOD
Skip: Mike Wood
Third: Troy Zielger
Second: Glen Allen
Lead: Ryan Landa
Club: Victoria
TEAM STRATHDEE
Skip: Steve Strathdee
Third: Don Davis
Second: Al Jersak
Lead: Chris Ware
Clubs: Chilliwack, Abbotsford, Penticton
TEAM SHIMIZU
Skip: Vic Shimizu
Third: Brian McInnis
Second: Trevor Bakken
Lead: Mark Yodogawa
Clubs Cloverdale, Tunnel Town
TEAM PIERCE
Skip: Brent Pierce
Third: Ken Maskiewich
Second: Bryan Miki
Lead: Darin Fenton
Alternate: Ross Graham
Club: Royal City
TEAM HORNING
Skip: Deane Horning
Third: Bill van Yzerloo
Second: Don Freschi
Lead: RIchard Faunt
Alternate: Devo Devine
Clubs: Castlegar, Trail
TEAM SIEG
Skip: Lyle Sieg
Third: Kent Bird
Second: Brett Kury
Lead: Doug O'Byrne
Club: Abbotsford
TEAM GREENLAW
Skip: Kip Greenlaw
Third: Ian Baart
Second: Olivier Eymere
Lead: Paul Keelan                                                                                        Clubs: Marpole, Vancouver
TEAM McCARDLE
Skip: Ken McArdle
Third: Frank O'Driscoll
Second: Dean Koyanagi
Lead: Tony Zidar
Club: Royal City
TEAM RICHARDS
Skip: Mike Pagurut
Third: Tim Richards
Second: Dave Needham
Lead: Shayne Yamamoto
Club: Quesnel
TEAM MONKMAN
Skip: Dean Joanisse
Third: Dave Stephenson
Second: Randie Shen
Lead: Greg Monkman
Alternate: Chris Atchison
Club: Golden Ears
TEAM WRIGHT
Skip: Steve Wright
Third: Ron Schmidt
Second: Norm Cote
Lead: Shaun Everest
Clubs: Kelowna, Comox
TEAM LONGWORTH
Skip: Mark Longworth
Third: Dean Mackney
Second: Greg Hamilton
Lead: Sean Worth
Club: Vernon
TEAM EDEN
Skip: Wylie Eden
Third: Sean Matheson
Second: Norbert Bernardin
Lead: Larry Kozachenko
Club: Kelowna
TEAM DANGERFIELD
Skip: Neil Dangerfield
Third: Denis Sutton
Second: Darren Boden
Lead: Bob Coulombe
Club: Victoria
And the 10 Women's teams are:
TEAM ARSENAULT
Skip: Mary-Anne Arsenault
Third: Penny Shantz
Second: Diane Gushulak
Lead: Grace MacInnes
Club: Royal City
TEAM MYCHALUK
Skip: Donna Mychaluk
Third: Victoria Murphy
Second: Shirley Wong
Lead: Janet Suter
Clubs: Royal City, Parksville, Langley
TEAM ERNST
Skip: Brenda Ernst
Third: Dana Johansen
Second: Penni Yamamoto
Lead: Shari Needham
Club: Quesnel
TEAM KLEBE
Skip: Janet Klebe
Third: Kerri Miller
Second: Laurie Shimizu
Lead: Donna Christian
Clubs: Chilliwack, Cloverdale, Langley
TEAM RICHTER
Skip: Marilou Richter
Third: Cindy Curtain
Second: Michelle Pratt
Lead: Sandy Hobbs
Club: Penticton
TEAM JEPSEN
Skip: Marnie Jepsen
Third: Susan Allen
Second: Christine Mathews
Lead: Tammy Wierda
Alternate: Nancy Stagg
Clubs: Royal City, Howe Sound
TEAM COWAN
Skip: Shiella Cowan
Third: Sandra Comadina
Second: Stephanie Kask
Lead: Shelly Stouffer
Clubs: Royal City, Vancouver, Parksville
TEAM ANDREWS
Skip: Leanne Andrews
Third: Jenn Routliffe
Second: Tracy Strecker
Lead: Cathy Chapman
Clubs: Golden Ears, Langley
TEAM DEPUTAN
Skip: Lisa Deputan
Third: Danielle Shaughnessy
Second: Crystal Murray
Lead: Anne Alendal
Clubs: Chilliwack, Kelowna, Comox Valle
TEAM LEE
Skip: Lynn Lee
Third: Heather Nichol
Second: Tracey Amy
Lead: Jana Bidwell
Clubs: Cranbrook, Nelson, Castlegar
Good luck and good curling to everyone playing!
Subscribe to our newsletter
Receive the latest news updates, tournaments, programs, services and discounts.