2021 Connect Hearing BC Senior Curling Championships rolls into Abbotsford
October 18, 2021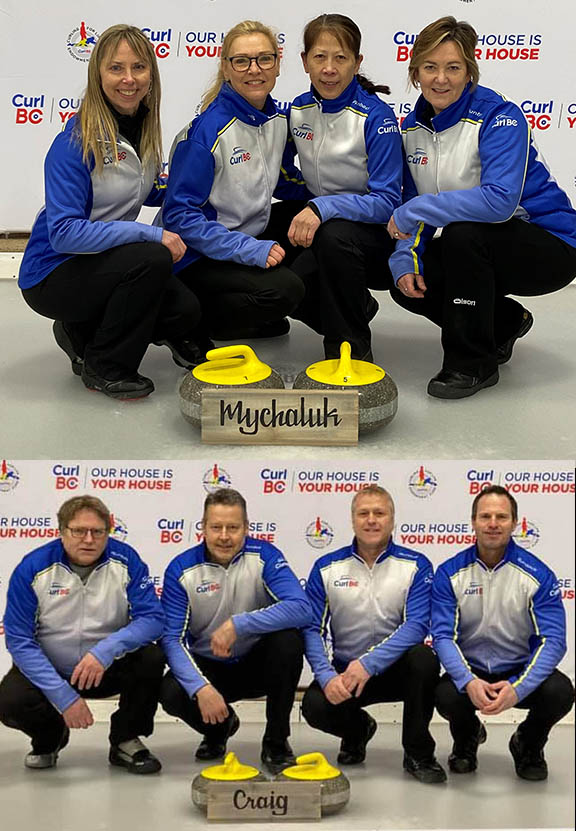 Starting this Tuesday, 18 men's teams and 9 women's teams will battle it out for the coveted heart patches at the 2021 Connect Hearing BC Senior Curling Championships.
Hosted by the Abbotsford Curling Club, the event will feature the defending men's champion, Team Wes Craig (who also won in 2010, 2014, 2015, and 2019), as well as the defending women's champion, Team Donna Mychaluk.
The week will also see a number of other former Seniors champions hit the ice, including Craig Lepine, who won in 2013, 2017, and 2018; Olympic gold medal winner Penny Shantz, who won in 2012, 2014, and 2018; and- Shirley Wong, who won in in 2012. Other notables include Mary Anne Arsenault, a five-time national Scotties winner, along with her teammates Diane Gushulak and Grace MacInnes, who are both 2009 BC Scotties champions.
Also in the mix are past Curl BC chair (and 2019 Seniors finalist) Teri Palynchuk and Curl BC governors Shaun Everest and Keith Switzer (a past Mixed champion).
For a full list of women's teams, click here; for men's teams click here.
Winners of the event will go on to represent BC in the 2021 Canadian Senior Curling Championships, to be held December 6-11, in Sault St Marie, Ontario.
Spectators are welcome, but will need to show proof of vaccination and remain masked while indoors.
Subscribe to our newsletter
Receive the latest news updates, tournaments, programs, services and discounts.