2023 BC U18 Championship Day 1 Recap
December 29, 2022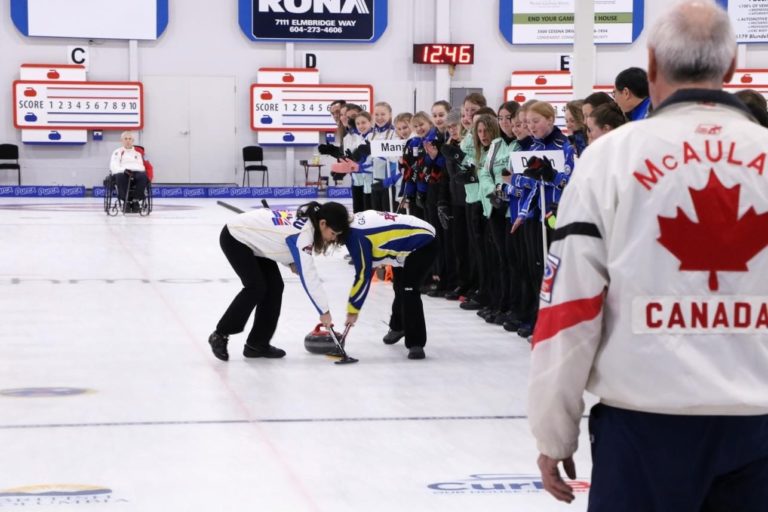 The BC U18 Curling Championships opened at the Richmond Curling Club yesterday with some exciting games.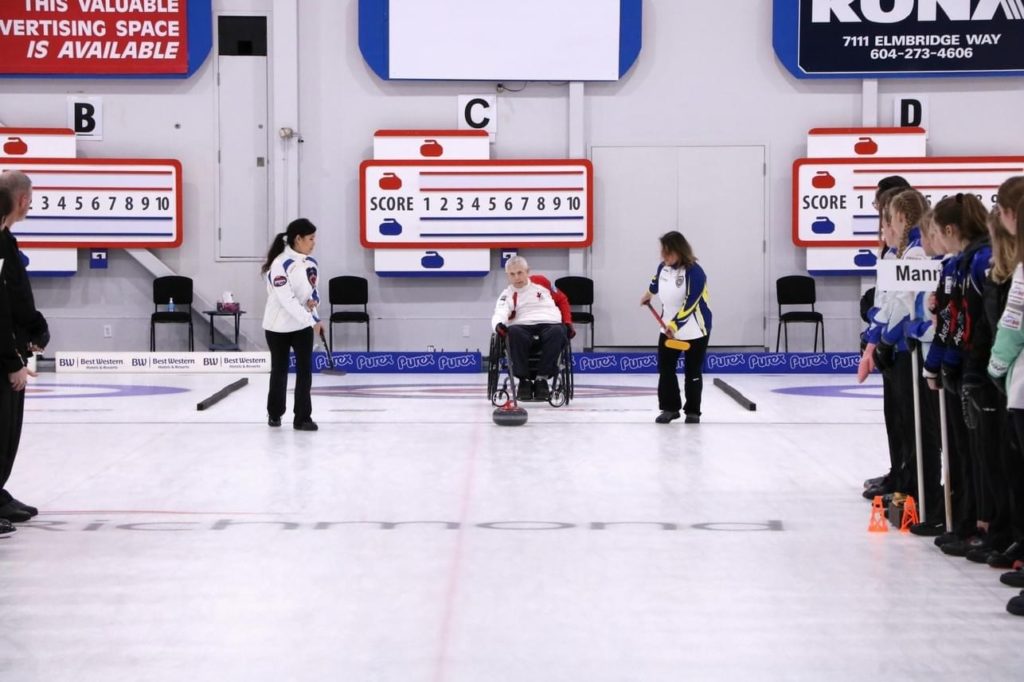 Athletes were treated to 4 formers Champions that hail from Richmond Curling Centre to throw the opening rock. Canadian and World Champion, Greg McAulay held the broom for Paralympic Gold Medallist, Darryl Neighbour. The stone was swept by former BC Junior Champion Kelly Ellis and 2022 BC Club Champion Jenn Gauthier.
On the boys' side, Team McKenzie (Vancouver, Delta Thistle) took on Team Blaeser (Vernon, Salmon Arm). Both teams kept it close, but Team Blaeser managed to take the win 9-6 in the 8th end with a steal of 2.
Also, in the boys' games, Team Tam (Port Moody, Salmon Arm) faced off against Team Patterson (Daw
son Creek). Although it was a tied game heading into the final end, Team Tam took advantage with the hammer by scoring 4 to seal the opening draw victory.
The girls' side featured three matches in the opening draw of the championship.
Team Wong (Royal City, Vancouver) found themselves against Team Duncan (Comox, Duncan, Vancouver, Port Moody). Both teams brought their previous BC U18 Championships experience to give fans a tight game to watch. Team Wong managed to take the win 6-5 with a deuce in the closing end.
Defending BC U21 Champion Team Hafeli (Kamloops) opened their competition against Team Norrington (Port Moody). A strong performance from Team Hafeli led to a 12-0 victory.
Following Draw 1 the teams were hosted by the Richmond Curling Centre to a banquet and social.
The remaining match on the girls' side between Team Arndt (Vernon, Kamloops) and Team Manning (Penticton) put some big numbers on the scoreboard. Team Arndt came through in the end with a final score of 11-10.
Action continues through December 31, 2022 at the Richmond Curling Club.
Subscribe to our newsletter
Receive the latest news updates, tournaments, programs, services and discounts.